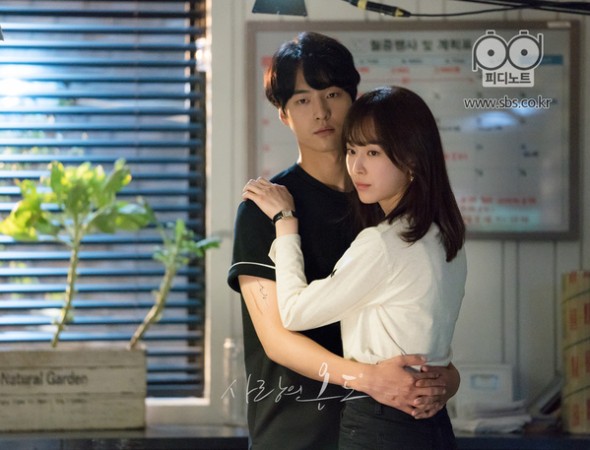 Temperature Of Love, the romance drama, could feature screenwriter Lee Hyun Soo, and chef On Jung Seon struggling to impress their parents in episodes 23 and 24. These episodes will air on SBS next Monday, October 30, at 10 PM KST.
The screen writer was really happy to introduce the chef to her parents, Park Mi Na and Lee Min Jae. The chef was also excited to meet them. But they were shocked to see his mother, Yoo Yeong Mi, at the restaurant with her new boyfriend.
It could be difficult for Hyun Soo's parents to accept Jung Seon as their son-in-law after knowing about his complicated childhood. They may ask their daughter to wisely choose her life partner and rethink about her decision to be with the chef.
Also read Temperature Of Love opens to rave reviews
Elsewhere, Ji Hong A, the aspiring screenwriter, never expected Choi Won Joon, the chef, to end his friendship with her for another girl. When receptionist Lim Soo Jung told the screenwriter she has been crushing on the chef for a while, the screenwriter confidently said that he will never leave her. But she was shocked to hear his reply.
The chef has already informed the receptionist that he is making his final move to impress the screenwriter. He also thanked her for lying to the screenwriter. But he was surprised to hear the receptionist reply. Will they become power couple?
The promo for Temperature Of Love episodes 23 and 24 hints a blossoming romance between Won Joon and Soo Jung. The preview also shows Park Jung Woo threatening Jung Seon and Hyun Soo confronting Jung Woo.
"This is not what you promised. It has not been a year yet. Is this what you meant when you said love fights are childish? To move depending on assumptions?" Jung Seon asks Jung Woo in the footage and he responds, "Are you tired already? This is only a start."
Watch the trailer below:
Korean drama lovers will have to wait until next Monday to know more about the onscreen couple since SBS is yet to release the promotional photos for episodes 23 and 24. In the meantime, you can watch the first 22 episodes online here, in case you missed it.