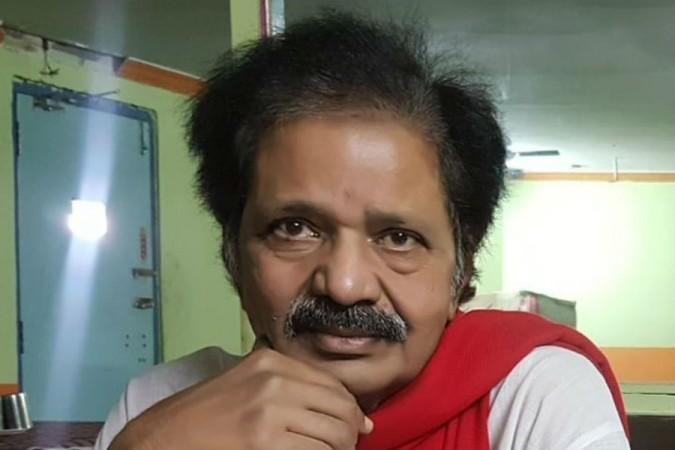 Senior Telugu actor and filmmaker Madala Ranga Rao (Rangarao), known for revolutionary films in the 1980s, died of prolonged illness at 4:40 am on Sunday (May 27). He was 71.
Madala Ranga Rao had been suffering from heart-related ailments for quite some time. He had undergone a heart surgery following a cardiac arrest in 2017. The filmmaker was reportedly admitted to a private hospital in Hyderabad on May 19. He breathed his last while undergoing treatment.
Madala Ranga Rao started his career with satirical Telugu film Chairman Chalamayya in 1974. He started his own banner Navataram Pictures and produced and acted in movies like Yuvatharam Kadilindi (1980), Erra Mallelu (1981), Mahaprasthanam (1982), Praja Shakthi (1983), Veera Bhadrudu(1984), Swarajyam, Maro Kurukshetram and Erra Suryudu.
He was associated with Communist Party of India and Prajanatya Mandali. He is known for progressive movies with leftist ideologies in the 1980s. He is popularly known as Red Star by people for making movies about people's revolution. But he denied supporting naxalism. In an interview, he said, "My films do not spread the naxalite ideology. They are aimed at bringing about social change."
The news of his death has saddened many people across the Telugu states. Andhra Pradesh Chief Minister Nara Chandrababu Naidu and YS Jagan Mohan Reddy condoled his demise. Many celebs took to Twitter to mourn his death.
Director Gopichand Malineni: Red star #madalaRangarao garu is no more..his revolutionary films in 80's are trend setters ...may his soul rest in peace
PRO and producer BA Raju: Red Star Madala Ranga Rao garu who is known for revolutionary films passed away this morning in Hyderabad. May His Soul Rest In Peace.
Film critic G Ranjith Kumar: One of very few Telugu actors, who dedicated their acting career for revolutionary movies, #MadalaRangaRao is no more. #Respect
YSR Congress Party: Sri YS Jagan Mohan Reddy has expressed grief over the death of Film Star Sri Madala Ranga Rao, known for his Left-wing ideological films. He has created a niche for himself in the Telugu Film Industry through his films and popularised many folk numbers.
Brahma: Rest in peace #MadalaRangaRao garu. You were the hero to many of us in our childhood. Established left ideology cinema and been a trendsetter.