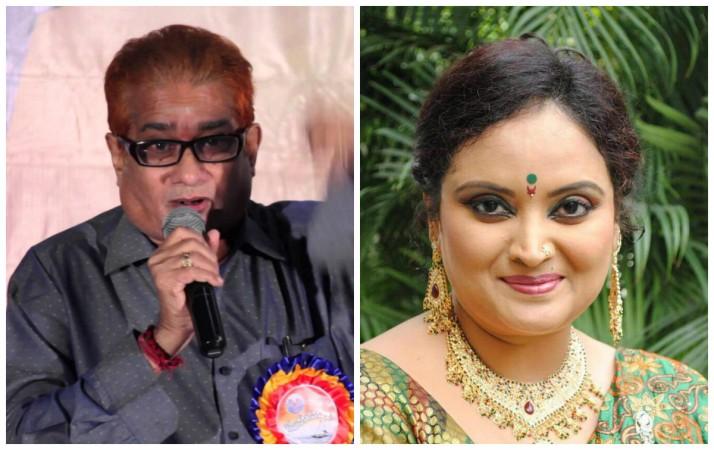 Veteran Telugu film writer MVS Haranatha Rao passed away on Monday over some health problems. Also, TV anchor and actress Mallika also breathed her last the same day.
MVS Haranatha Rao, a veteran dialogue writer, playwright and actor, suffered heart stroke in Ongole on Monday. He was immediately rushed to a private hospital. This multifaceted personality breathed his last while was undergoing treatment. He is survived by his wife Koteswari and three children Sahitya, Sri Sukta and Natya.
Rao, born and brought up in Guntur, was interested in theatre arts since his childhood. He started acting in stage dramas when he was in the third standard. Raktabali was the first play written by him. He went on to write seven other plays.
He acted in more than 20 films including Rakshasudu and Swayam Krushi. He was a good friend of filmmaker T Krishna from his college days and he penned dialogues for all his films. He wrote dialogues for more than 150 films. He received four Nandi Awards for the films Pratighatana, Bharata Nari, Anna, and Ammayi Kapuram.
On the other hand, TV actress Mallika, whose real name is Abhinaya, hailed from Andhra Pradesh and had settled in Bangalore after her wedding. She had been suffering from some health problems and was admitted to a private hospital in Bangalore.
The 39-year-old actress had been in coma for the past 20 days before passing away on October 9.
Mallika worked as an anchor in various channels between 1997 and 2004. She had also received awards such as Best Anchor Award. She also acted in many films as a character artiste. She is known for her performances in Mahesh Babu's Raja Kumarudu and Venkatesh's Kalisundam Raa.
The news about the death of MVS Haranatha Rao and Mallika has come as a rude shock for many in Tollywood.