The coronavirus lockdown period has continued to strike tragedy one after the other for film industry as it has lost yet another actor.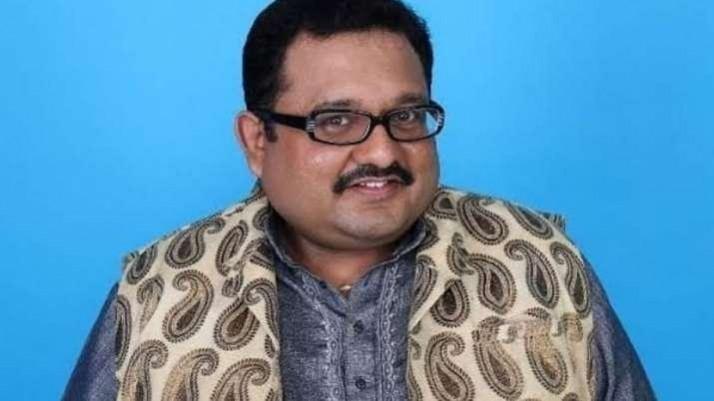 Television and Gujarati actor Jagesh Mukati has passed away on Wednesday, 10 June, in Mumbai. The actor was having breathing issues and was taken to hospital a few days ago. He was on ventilator and reports claim that the actor had tested negative for Covid-19.
Although the family has not announced the news formally, celebrities are expressing their condolence on social media sites.
Celebs Mourn his Death
Actress Ambika Ranjankar, who worked with Jagesh Mukati, has expressed condolence over his death. She posted, "Kind, supportive and terrific sense of humour... gone too soon... May your soul attain sadgati.. Shanti.. Jagesh you'll be missed dear friend (sic)."
Abhishek Bhalerao, Marathi actor and Jagesh's friend, too mourned the death of his friend and wrote, "RIP actor Jagesh Mukati Folded hands om shanti #JageshMukati sending strength to his 81 year old mother & rest of the family."
"#CINTAA expresses it's deepest condolence on the demise of Mr. Jagesh Mukati (Member since December 2008) @DJariwalla @sushant_says @amitbehl1 @SuneelSinha @deepakqazir @NupurAlankar @neelukohliactor @sanjaymbhatia @JhankalRavi @abhhaybhaargava @rakufired @RajRomit, [sic]" Artiste's organisation, CINTAA has mourned the death and shared condolence post on twitter.
The actor had worked in well-known TV serials like Amita Ka Amit, Shree Ganesh. He was seen in the films like Sidharth Malhotra and Parineeti Chopra-starrer Hasee to Phasee and Mann.
Death during Lockdown Period
Indian film industry has lost many celebrities in this lockdown period that includes Irrfan Khan, Rishi Kapoor, Wajid Khan, Preksha Mehta and Chiranjeevi Sarja among many others.