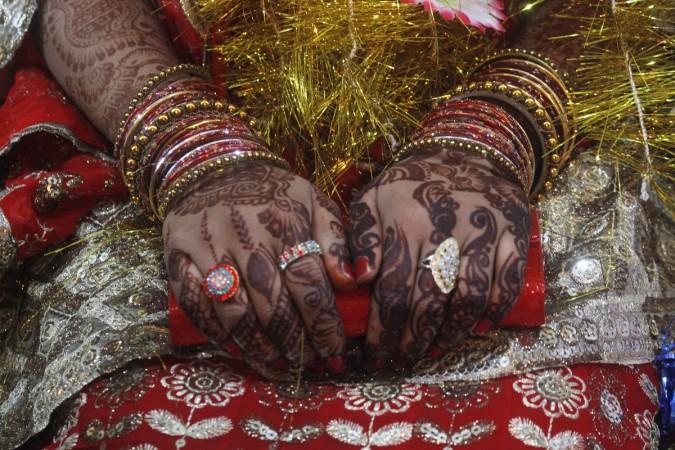 A woman has reportedly got her 13-year-old son wed a 23-year-old woman owing to the sorry state of affairs in the family.
Although the incident took place on April 27 in Upparahal village in Kurnool district, Andhra Pradesh, it made headlines on Saturday. Even the local authorities weren't aware of the marriage until photographs of the ceremony went viral on the social media.
Here's why the teenager was married off to a 23-year-old woman
The teenage boy's mother was terminally ill and wanted an adult woman to take care of her family after her passing away. The 13-year-old's parents are agricultural labourers, reported Hindustan Times. The poverty-ridden couple has another son and two daughters.
"As the woman's husband is an alcoholic, she was worried that nobody would be there to take care of the family after her death. She believed that the family would at least have somebody to take care of domestic chores if her eldest son was married off to an adult woman," a neighbour, who chose to remain anonymous told the English daily.
The boy's mother got to know from some relatives that a family in Karnataka's Chanikanur village was looking for a groom. She approached them and they agreed to get the duo married. The wedding ceremonies started on April 23 and ended on April 27 afternoon.
After the wedding pictures went viral, District Women Development and Child Welfare officer along with other government officials began the probe into the incident but both the families are currently missing.
"The marriage will be cancelled as it is not valid as per law. If the parents do not hand the bride and the groom over to the district authorities within two days, we will file a case against them," HT quoted tahsildar Srinivasa Rao as saying.