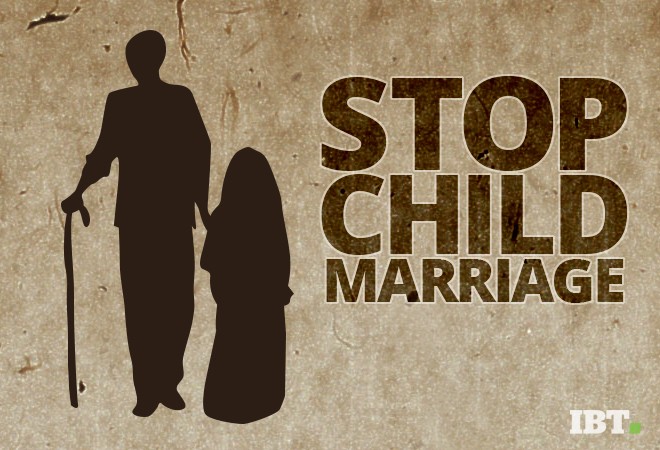 A nine-year-old girl was reportedly being married off to a 39-year-old man in a village near Musiri, Tamil Nadu on Thursday. However, an anonymous caller notified an all-woman police station which launched a probe and thwarted the marriage talks of the minor girl.
According to police, the girl, a class 4 student, may have been forced to marry a man who was almost 30 years older than her. The caller had tipped off the police station soon after he found out about the likely child marriage happening in a small village called Minnathampatti in Thottiyum taluk.
The girl studies at a local government school and lives with her mother, who is a widowed agricultural worker, the Times of India reported.
Soon after the police stopped the proposed marriage talks, the girl was handed over to the Child Welfare Committee (CWC). The CWC confirmed that there were talks about the marriage and the girl is now being given care in their custody.
"Preliminary reports showed that there was a proposal for the marriage. The girl is being kept under our care. We are awaiting reports in this regard after which we will decide on her future," the chairperson of CWC, Trichy quoted by TOI.
What took the police and the committee by surprise was when villagers admitted that a girl as young as nine-year-old being fixed a marriage was indeed a common practice in the village. TOI reported that it was intended to "keep the relationship intact" between the girl and the man for their future. And once, the girl attains puberty, the girl is inevitably married off to that man.
The report provided statistics on the number of child marriages that were prevented between 2008 to 2017 and it was said to be roughly 6,658 cases. However, there were only 158 cases that had an FIR filed against the perpetrators.
The report also mentioned that the accused are usually let go off without any imprisonment or punishments for their actions. All that the accused have to do is sign a stamped paper which reads that they would not let the child get married until he or she is an adult.