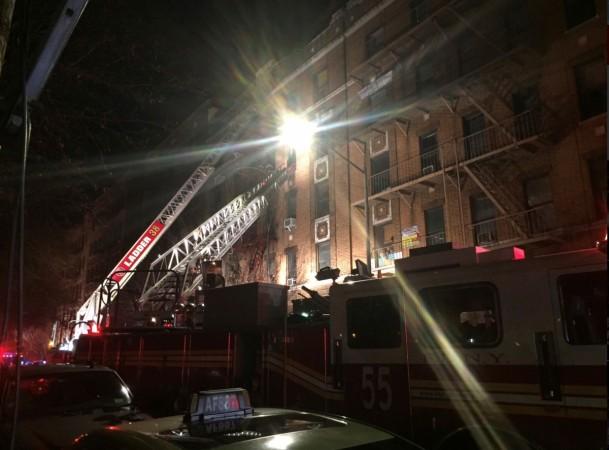 Three teenagers from a Telangana family were killed when a house caught fire in Collierville, Tennessee, on December 23. They were staying at a friend's house for the Christmas break.
Aaron Naik, 17, Sharron Naik, 14, and Joy Naik, 15, were studying at a boarding school in Memphis, Tennessee. Their host, 46-year-old Kari Coudriet, was also killed in the incident. The only survivors were Katie's husband Daniel Coudriet and their 13-year-old son Cole Coudriet.
According to reports, the house caught fire at 11 pm on Sunday. A church which supports the teenagers and their parents has released a statement.
"Danny and Cole were able to make it out of the home. Kari was unable to make it out of the home and is now with our Heavenly Father. Danny was taken to the ER for minor burn treatment, but is expected to make a full recovery. Cole was taken to the ER for treatment and did not sustain any burns, and is expected to make a full recovery," the statement said, according to ABC News.
The incident was first confirmed by Town of Frech Camp in a Facebook post which read, "Friends and family, please pray for Pastor Naik and his wife. They sent their three precious children to America from India to keep them safe, and during the break, a fire took their lives."

The post also said the children "have been a blessing to the French Camp community and are loved by our whole town. I cannot fathom the grief of their parents as I know how much our town is grieving."
The parents of the three children have reached the US. The church statement said, "At this time, we are asking for privacy and discretion regarding the Missionary children. The family is in route from India and many of the details of the events are still being communicated to the family. Please respect this family and give them the time and ability to process information before posting any details on all media and social media outlets."