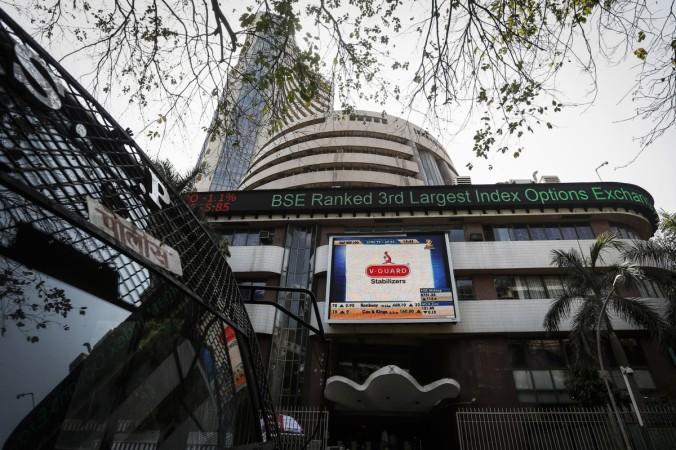 The holiday-shortened week ended April 13 saw Indian stocks rising sharply, with both the S&P BSE Sensex and NSE Nifty gaining more than 1.75 percent on Wednesday, riding the wave of good news. Retail inflation eased to 4.83 percent in March, the government forecast an above-normal monsoon and factory output picked up momentum in February, reversing three straight months of contraction.
Foreign institutional investors (FIIs) went on a buying spree during the week, with their net purchases totalling Rs. 1,057 crore in cash segment, according to brokerage Dynamic Levels.
The week saw IT software services company Infosys announcing its fourth-quarter results. The Bengaluru-based company's net profit and revenues stood at Rs. 3,597 crore and Rs. 16,550 crore, respectively — a growth of 16.2 percent and 23.4 percent on a year-on-year basis.
The company gave a revenue guidance of 11.5 to 13.5 percent in constant currency terms for the financial year 2016-17.
Though the Indian stock markets were closed on Friday, the company's ADRs rose about 8.4 percent on the Nasdaq.
The Sensex gained 481 points, or 1.91 percent, to end at 25,626, whle the CNX Nifty rose 141 points, or 1.84 percent, to close at 7,850.
The broad-based Sensex rally on Wednesday was led by Mahindra & Mahindra (M&M), followed by ICICI Bank, Bajaj Auto, BHEL, Maruti Suzuki, Tata Motors and Hero Motocorp.
On the Nifty, the sectoral indices that gained sharply included Nifty Bank, Nifty Auto and Nifty Metal.
The week ahead is likely to see heightened action in the stock markets. TCS and Wipro will declare their fourth quarter results on Monday and Wednesday, respectively. Wipro is also expected to announce buy-back of shares on Wednesday.
Besides, the week is also expected to see the government release merchandise trade data for March 2016.
Gold buying will be back to normal levels after the end of the long strike by jewellers. This could weaken the rupee during the week, said Dynamic Levels.