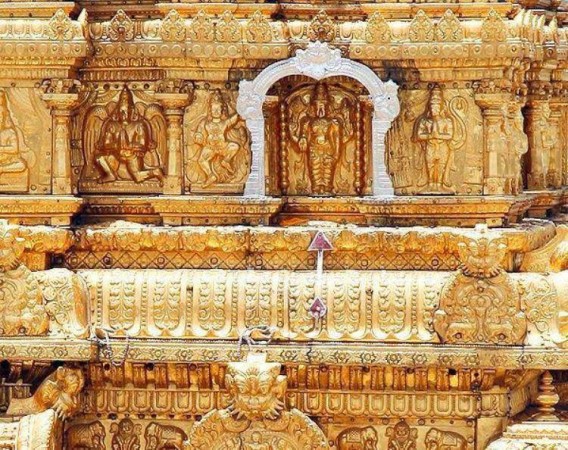 The Tirumala Tirupati Devasthanams (TTD), the trust which manages the world's richest temple Sri Venkateswara Swamy Temple at Tirupati in Andhra Pradesh, is reportedly seeking technical support from Tata Consultancy Services (TCS) for the adoption of e-transactions to provide "enhanced services for the visiting pilgrims."
"In order to hold accountability and ease day-to-day transactions, the TTD Board has made arrangements for e-donations, e-hundi, e-publications, e-challan, e-darshan, e-accommodation and e-seva," said a Trust official, according to the Financial Express.
The temple gets approximately Rs 3 crore in daily donations and Rs 1,100 crore in annual donations in the form of cash, jewellery, gold, silver, property deeds and demat share transfers.
A technical collaboration between the TTD board and TCS is already in place as the latter provides services in the areas of darshan, accommodation, ladoo prasadam distribution and books.
"The online booking, arjitha seva tickets, accommodation, e-hundi, demat, e-books are just a few to mention. But still there is a long way to go and need to integrate the system by developing a next generation application," a TTD board member said.
Interestingly, the temple has seen a jump in inflows since the November 8 announcement that declared Rs 500 and Rs 1,000 notes as illegal tender. Hundi collections grew to about Rs 4.2 crore a day over the last week, reporting an increase from Rs 2.5 crore per day with over 49,500 pilgrims visiting the temple, according to an official.
The "next-generation application" is aimed at integrating futuristic technologies and data analytics for donor management and improve system operating procedures.
"TCS, as part of corporate social responsibility (CSR) activities, has been working with TTD towards enriching better pilgrim experience and implemented various improvements, including new online web portal enabling faster booking of sevas, darshan, refining donor management system, better system operating procedures, etc," a TCS spokesperson said.