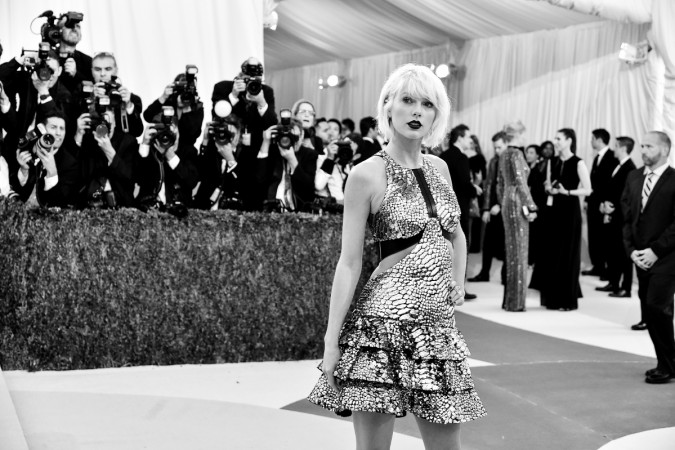 Taylor Swift has released her new music video titled End Game and her fans are busy decoding all the secret messages in it.
Twitter is already getting flooded with messages about the song. Some of the social media users are going crazy over the references of British actor Joe Alwyn in the song.
"She really ended the video in London because that's where her end game (aka Joe) was born/lives now ugh I love her mind," a netizen monikered as romantictaylor wrote.
"Lots of places ~DISSECTING~ the SECRET REFERENCES to joe alwyn in the endgame video without realising it ends with a big shot of the school he went to for 7 years (left)," another follower of Swift named Anna Leszkiewicz tweeted.
Also read What! 'Married' Taylor Swift asks her husband to stab pedestrian with scissors?
Some of her admirers even spotted the references of Alwyn through letters in the music video. "The End Game is...... A for Alwyn????" a Twitter user named oublie asked.
"She's wearing her necklace during her verse cos she FOUND HER END GAME CAN WE ALL JUST FCKING CALM DOWN," another social media user wrote.
Meanwhile, an industry insider claimed that tight security was arranged on set while filming the music video, as the Ready For It singer did not want anything about it getting leaked online.
"Everything was arranged to the letter because Taylor runs a tight ship. She didn't want any images or snippets of the song to come out, so all the crew were searched from head to toe and had to hand over their phones. Only one phone was allowed between them for the entire shoot [...] The same went for the 50 extras and six dancers at the filming," the source told Telegraph.
The insider also claimed that many of the places featured in the End Game are places Swift visited with her beau Alwyn.
"The video shows Taylor on a night out. All of the locations are places she has been to with Joe. She has spent months quietly going under the radar in London this year and has been out a lot more than anybody realises," the source said.
"It is quite telling that she has been hanging out in these regular and unexpected places [...] She wants to show people she is just a normal girl," the insider added.
Watch the End Game below: