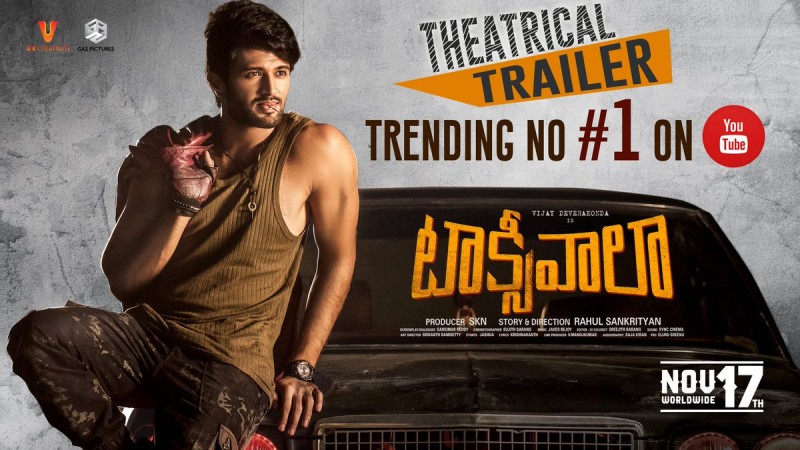 After actor Vijay Devarakonda, cinematographer Sujith Sarang has broken his silence over the leak of Taxiwala and shared an emotional note, requesting the filmgoers to stop the piracy of the movie.
Now, Taxiwala has finally set to hit the screens on November 17 and the team is busy promoting the film. Last week, Vijay Devarakonda tweeted a video showing the difference between raw and fried pasta.
He also revealed that the leaked copy of the film was a raw file, which was yet to go through the process of post-production. He requested everyone to watch it in the theatres to get the real experience.
Sujith Sarang, who has handled the camera work of Taxiwala, took to his Facebook account to request his followers. He shared a couple of photos taken on the sets of the Rahul Sankrityan-directed movie and said that he had suffered a cervical injury by lifting the camera weighing 20 kg.
The doctor had advised bed rest for months, but he continued to handle the work.
Sujith Sarang further says that like him, many other passionate people have put in a lot of effort into the making of Taxiwala, which is a dream for all of them. But the movie is facing a threat from piracy. He has requested movie buffs to say no to piracy and watch the film in cinema halls.
He wrote, "I never like to post my personal pics and talk abt my personal stuffs on social medias. But after seeing Taxiwaala piracy issues, I wanted to post these pics! This is how i worked for Taxiwaala 1 year back when i was treated for severe cervical injury by lifting the camera which is almost 20kgs and doing so much hand held shots from a long time. Doctor adviced me that i should change my profession. I was bed ridden for some months. But there is a saying! Rise from the ashes, never give up. I never gave up..i stood up and i did it. This is wat cinema is for me! Not only for me, every person has put their heart and soul for the movie and their love towards Cinema! Every movie is a dream for us. Taxiwaala is a dream for all of us! It involves lot of CGI and other things! So i kindly ask everyone to watch the movie in big screen. It will never disappoint you! Stop piracy! pls support good cinema! Thank you. #Stoppiracy #killpiracy #taxiwaala #vijaydevarakonda #SayNoToPiracy #SupportCinema #StandForTaxiwaala (sic)."