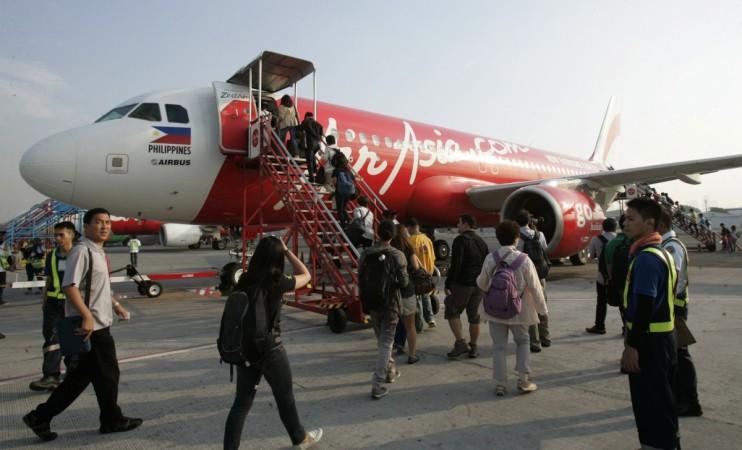 AirAsia India is all set to undergo a change in its shareholding pattern. Tata Sons said Monday it proposes to hike its stake in the loss-making carrier to 49 percent from the current 41.06 percent. The shares will be purchased from Arun Bhatia's Telestra Tradeplace, which currently holds 9.94 percent stake in AirAsia India.
The deal will mark the exit of Telestra Tradeplace from the budget airline in which parent company AirAsia Berhad holds about 49 percent share.
"Tata Sons has entered into an agreement with Air Asia India (the company), Telestra Tradeplace (Telestra) and two of the directors of the company, being S Ramadorai (chairman) and R Venkataramanan, under which Tata Sons proposes to increase its stake in the company to 49 percent from its existing stake of 41.06 percent, by acquiring 7.94 percent equity stake from Telestra," the holding company of the Tata Group said in a statement Monday.
"Ramadorai and Venkataramanan, in their individual capacity, propose to acquire 0.5 percent and 1.5 percent shareholding respectively of Telestra's remaining 2 percent equity stake in the company," it added.
The agreement was entered into March 14 and is expected to be completed by next month.
The development comes within less than a fortnight of AirAsia India announcing Mittu Chandilya would be replaced by Amar Abrol as CEO of the airline with effect from April 1, 2016.
Besides, AirAsia India also announced March 17 the appointment of Ankur Khanna as chief financial officer and Kiran Jain as head of commercial.
AirAsia India reported a threefold increase in revenues to Rs 208.46 crore while net loss doubled to Rs 38.2 crore during the December 2015 quarter.
AirAsia India has about 2 percent market share in India's domestic aviation sector.