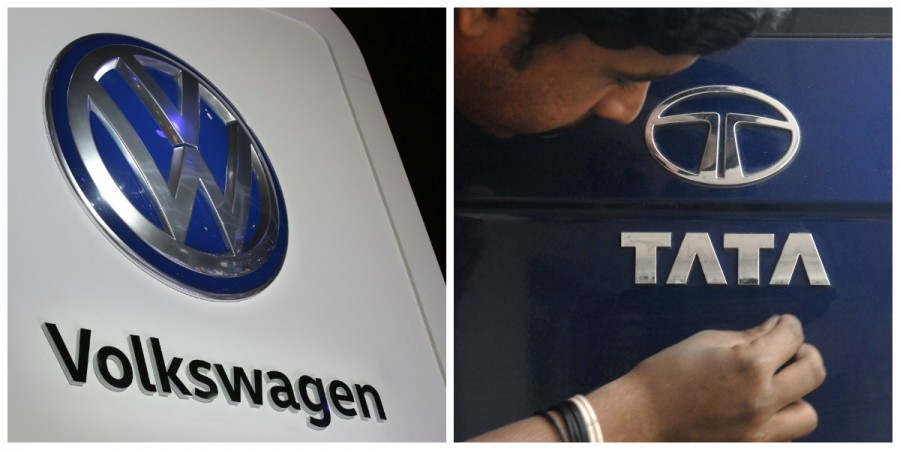 Automaker Tata Motors and German auto major Volkswagen have decided to call off talks to develop cars together. Five months after the announcement of the possible partnership, Tata Motors on Thursday reviewed the decision and decided to go solo.
"Tata Motors and Skoda Auto (part of Volkswagen) have performed a joint technical feasibility and commercial evaluation of a potential collaboration. Based on intense and constructive discussions, the companies have jointly concluded that the envisioned areas of partnership may not yield the desired synergies as originally assessed," Tata Motors said in a statement.
Tata Motors CEO and Managing Director Guenter Butschek said that the two companies concluded that strategic benefits for both parties would be below threshold levels. "However, we remain positive of exploring future opportunities with the Volkswagen group, given the relationship of mutual respect that we witnessed during the phase of our cooperation discussions," he added.
Tata Motors and Skoda were to jointly develop vehicles targeted at emerging markets (EMs), including India, as a part of the now junked agreement. The partnership had set 2019 as the deadline to launch products. An agreement was signed between the two companies in March this year at the Geneva Motor Show, Business Standard reported.
For Volkswagen, the end of the talks is another setback in its quest to create vehicles thrifty enough to appeal to buyers in countries like India. Volkswagen's previous attempt to conquer emerging markets through a small car partnership with Japanese automaker Suzuki Motor Corp. unravelled in a bitter dispute that was settled just before the German company's diesel-emissions scandal erupted in 2015, reported BloombergQuint.
On Wednesday, Tata Motors announced it first quarter earnings, the company missed analyst expectations on all parameters. One-time gain related to JLR pension plan boosted profitability but excluding that one-off item, it would have incurred a loss of about Rs 400 crore due to lower sales.