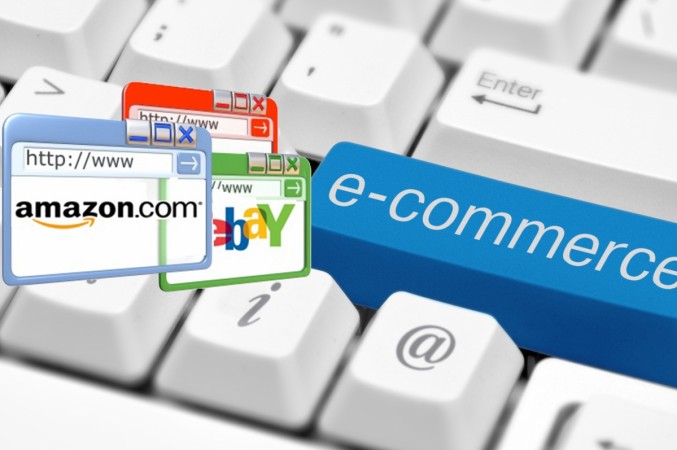 Stopping any further guesses, the $108-billion Tata Group on Friday marked its foray into India's $20-billion e-commerce space, taking head on global giants like Amazon, Alibaba and homegrown Flipkart, Snapdeal and others. Its new online marketplace, partly functional, is called CLiQ (Tatacliq.com).
In the pipeline for more than a year, CLiQ will be a marketplace for both Tata's in-house and partner companies to sell apparel, electronics, footwear and others, reported Reuters.
Tata Unistore will run the new e-commerce site, which will have links to Tata's retail venture, Trent, that operates chains such as Westside, Star Bazaar and Landmark, said Forbes.
The extension of retail into e-retail will be a "smart combination of reassurance and in-store experience of large in-ground network with the convenience of online shopping, bringing the best of both worlds together," the magazine quoted Cyrus P Mistry, chairman of Tata Sons, as saying in a recorded video message.
The Mint reported that the website, along with a mobile app, will offer customers the convenience of getting goods delivered at their homes or walk into any of the Tata stores for a trial after purchase. The company calls the model phygital (physical and digital), it said. This is expected to ensure high-quality shopping and after-sales services like exchange or return of goods, said Ashutosh Pandey, CEO of Tata Unistore.
"If you are delighting customers more than anybody else then it doesn't matter if you are a late entrant," Kumar Rameshwar Singh Jamwal, executive director of Tata Industries, which owns 90 percent of Tata Unistore, told Forbes on the conglomerate's late entry into the digital space.
To further keep up its customer experience, CLiQ will reportedly curate top brands not easily accessible online and considered exclusive. It is expected to partner with international fashion and luxury brands and promise a fake-proof buying experience, which some unauthorised wholesalers and retailers flood the market with.
A study by GoldmanSachs expects India's e-commerce market to reach $ 300 billion by 2030, which will be 2.5 percent of the country's GDP then. With phygital, CLiQ will be focused to welcome the next 100 million online shoppers (from 30 million at present) with an "offering that builds from their current path to purchase rather than expecting them to change behaviour," said Pandey.
The Mint said, CLiQ will offer services to 6,856 pincodes across 689 cities and towns and 23 states and two Union Territories at the launch phase.
On the role of discounts that has come to define India's online behaviour, Pandey said CLiQ, too, would offer discounts to attract customers to make reapeated visits. However, the company would be driven by two key metrics of Ebidta (earnings before interest, depreciation, tax and amortisation) and margins after variable cost, he said.