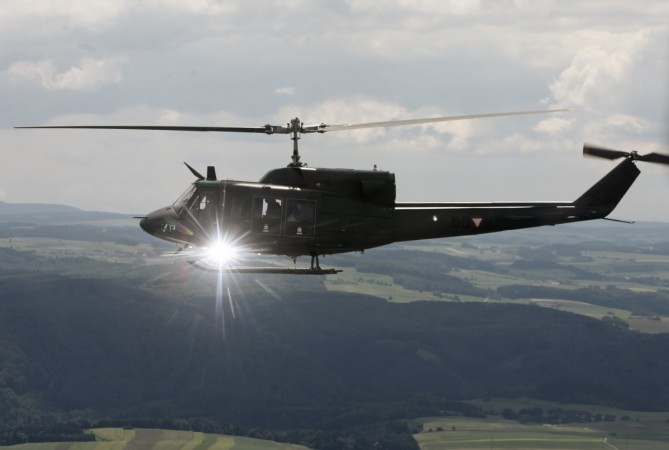 Tata Advanced Systems Limited (TASL) will tie up with U.S.-based helicopter manufacturer Bell Helicopter to jointly bid for a $2-billion naval chopper manufacturing contract. TASL-Bell will jointly bid against Mahindra-Airbus combination for the naval contract, the Economic Times reported.
The Indian Navy is awarding a contract for 100 utility helicopters, which will be operated from warships and would have a "Make in India" tag.
Under the existing norms of Foreign Direct Investment (FDI) norms, Indian firms can bid for defence contract with a foreign company as a technology partner. Selection between Bell and Airbus is expected to be based on technical and commercial grounds.
"The TASL-tie up with Bell Helicopter is likely to be announced formally soon. It will make the competition more or less a direct fight between Mahindra and Tata," sources were quoted as saying by the daily.
The Indian Navy is on the lookout for alternatives to replace its ageing Chetak Helicopters fleet. The initial requirement is for 100 helicopters, but may increase as the navy plans to expand the size of its fleet.
TASL is strategic Aerospace and Defence arm of the TATA Group. It is a key player in India and delivers missile systems, radar systems, unmanned aerial systems and maritime systems. In the past, the company has produced major systems for global giants Airbus, Lockheed Martin and Boeing.
Bell Helicopter, which was founded in 1935, delivers more than 35,000 aircraft to its customers across the globe.