Tanishq has garnered a lot of attention, mostly critical, due to its recent advertisement. In the latest development in the incident, there were reports that a store of popular jewelry brand Tanishq was attacked in Gujarat amid a row over an advertisement that has been withdrawn after vicious trolling on social media. In addition, the store manager was reportedly made to write an apology letter by the mob.
"Apologies to people of Kutch district for hurting the sentiment of Hindus by broadcasting secular advertisement (sic)," the letter read, pictures of which have gone viral on social media.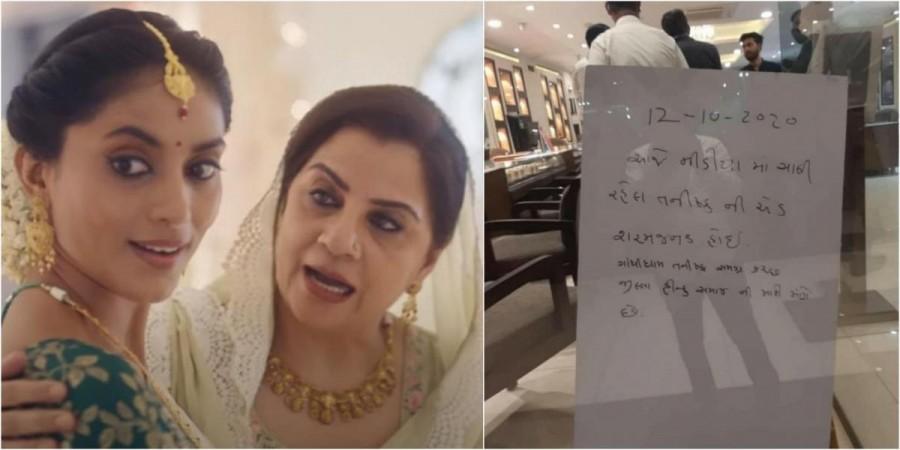 Fact-check
Mayur Patil, the Superintendent of Police for Kutch-East, issued a statement confirming that "No such attack has taken place."
"The news about ransacking in a Tanishq showroom in Gujarat is wrong. There has been no such incident," Gujarat Police said in a statement.
As for the apology letter posted outside the Tanishq Gujarat store, it appears to be legit, but the circumstances shared by reports are out of context. The mob did not force the store manager to write the letter and display it outside the store.
Based on the official statement by the Gujarat police, IBTimes has arrived at the conclusion that the reports circulated on the internet and social media that the store was ransacked are false and baseless.
Claim reviewed :
Tanishq store in Gujarat not attacked amid ad controversy
Claimed By :
Social Media.
Fact Check :
False
Related