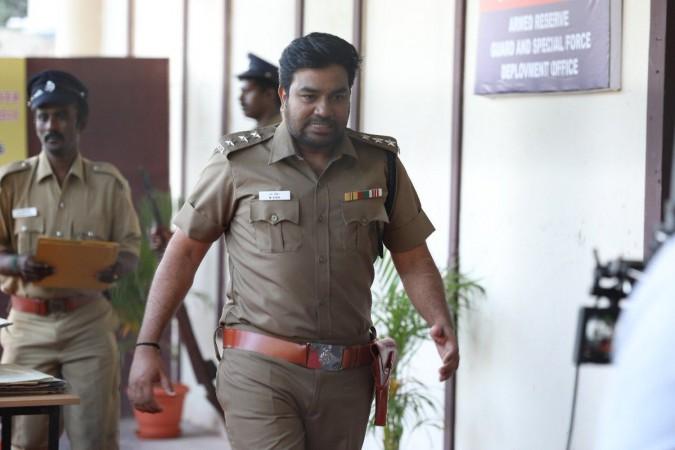 CS Amudhan's Tamizh Padam 2 has won unanimous positive reviews from critics and audience. The icing on the cake is that the Shiva starrer is getting good word-of-mouth from celebrities too.
It is a sequel to 2010 hit movie Tamizh Padam. In the latest movie, the director has trolled popular movies released between 2011 and 2018. Starting from Rajinikanth to Vijay, Ajith to Simbu, he has left none from making spoofs of their movies.
Without hurting the sentiments of the fans, CS Amudhan has made Tamizh Padam 2. As a result, it has got a fantastic opening at the box office.
The audience have not just liked the spoofs and one-liners, but the confrontation between the hero (Shiva) and villain (Sathish ). The trade experts are now predicting the movie to set the box office on fire.
On the other hand, celebrities are taking to Twitter to share their good words about the movie. Here, we are bringing you their posts on Twitter:
Pushkar-Gayathri: #TamizhPadam2 It's an hour since we saw the film but we are still laughing! This is a rip roaring comedy/spoof/troll. @csamudhan is the master of this! @actorshiva is the only actor in the Agila Ullagam who can pull this off! Proud of you @sash041075 for your conviction! #TP2.
Look out for the dance off bewteen @actorshiva & @actorsathish ! We fell off the chair howling. @Ishmenon as Khaleesi - Big big cheers to whole team!!!! @StudiosYNot @chakdyn @tridentarts16 @gopiamar @editorsuresh #NKannan @kayoas13 @dhilipaction #TP2
Karunakaran: ROFL in theatres enjoyed #TamizhPadam2 @sash041075 @csamudhan @actorsathish Shiva mass
Editor Praveen KL: #Tamizhpadam2 is hilarious and popcorn fun. Laughed my guts out. Spares no one!! That climax n rolling titles You guys deserve an Oscar and a Bafta each @sash041075 @csamudhan @editorsuresh @kayoas13 @gopiamar @tridentartsoffl @kannan @actorshiva @actorsathish
RJ Balaji: Right from the posters, trailer, sneak peak and energy around Tamizh Padam 2 is amazing..! Eagerly waiting to watch the film ! Amudhan, Shiva and Sashi, you guys are insane !
@sash041075 @csamudhan @actorshiva
Director Ashwin Saravanan: #TamizhPadam2 has a decade's worth of gags and Easter eggs crammed within 160 minutes. Irreverent, unapologetic and relentless fun. It is okay, and often important, to laugh at yourself
Sanchita Shetty: One of the craziest movies I've watched in the recent past.
It was a laughter riot!
Congrats on this great success, team #Tamizhpadam2 #TP2point0
Shivaaaaa, you're absolutely brilliant!
@actorshiva @sash041075 @actorsathish
Siddharth: Blockbuster! Movie of the year! Nobody can stop him. He is here!! #TamilPadam2 @actorshiva @csamudhan @sash041075 #GoSeeiT
Congratulations @ActorSathish on the super performance and all the applause! Look forward to shooting with you soon. And special mention to my make up artiste Shiva sir who executed all of Sathish's getups. Very happy and proud of #TamilPadam2 @sash041075 @csamudhan