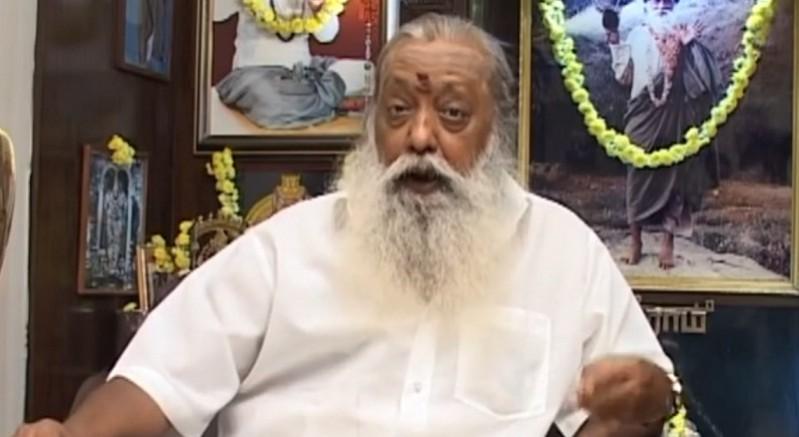 Noted author and writer Balakumaran passed away on Tuesday, May 15. He breathed his last at the age of 71 in Kaveri hospital, Chennai.
Balakumaran was suffering from breathing-related issues.
Balakumaran was born in 1946 in Thirukattupalli in Thanjavur district. He wrote over 150 novels in Tamil and worked as screenplay and dialogue writer for 14 films. He regularly wrote for periodicals such as Kalki, Ananda Vikatan and Kumudam.
Mercury pookkal, Irumbhu kudhiraigal, Kadarpala and Krishna Arjunan were some of his well-known novels. Irumbu Kudirai and Mercury Pookkal bagged the Rajah Sir Annamalai Chettiar Award and Ilakkiya Chinthanai award respectively. It has to be noted that both the works crossed 21 editions, while Udayar crossed 12 editions.
Kamal Haasan's Nayagan, Guna, Shankar's Gentleman, Jeans, Rajinikanth-starrer Baasha and Ajith's Citizen was among the popular movies in which he worked. He had also directed K Bhagyaraj-starrer Idhu Namma Aalu.
The dialogue from Rajinikanth's Baasha, 'Naan Oru Thadava sonna, nooru thadava sonna madhiri (when I say it once, it equals a hundred times),' remains one of the most popular dialogues written by him. He had also won Tamil Nadu State Film Award for Best Dialogue Writer for Shankar's Kaadhalan.
He had also won the Kalaimaamani Award from Government of Tamil Nadu.
Condolence messages have started pouring in for the writer on Twitter.
Rajsekar: Legendary writer #Balakumaran passed away. Film works : #Nayakan #Baasha #Gentleman #Kaadhalan #Jeans #Citizen #Mugavaree, he also worked with @vishnu_dir for a script but the project is yet to materialize. Huge loss to Tamil literature and film industry.
balaever: Writer #Balakumaran is no more. Though not a book lover, I am a big fan of his 'En Kanmani Thamarai' about Abirami Pattar. Borrowed the book and read, fell in love with it immediately that I went to the publication and bought it. Om Shanthi
Nirmal Henry: Eminent writer #Balakumaran passes away. May his soul rest in peace.
Kalyan Raman: Deeply saddened to hear that Balakumaran has passed away. He was one of my earliest 'literary' friends. #RIP
Vigneshcdm1: So it's clear that @vishnu_dir and #balakumaran historic film on chola king(rumoured as Ajith taking lead role)will not materialise as due to sudden demise of a writer
#RIPBalakumaaran
PRO Kumaresan: RIP writer #Balakumaran ayya
The man behind the dialogues of many famous movies such as #Gentleman, #Baassha, penning the unforgettable dialogue for the #Superstar - Naa oru dhadava sonna, nooru dhadava sonna madhri.
#RIP #RIPBalakumaran
Karthic: #RIP #Balakumaran started my reading habit with his #Udayar and have read most of his works. Next to Sujatha I think I have read Balakumaran's writings more.
Sidhu: Veteran writer #Balakumaran breathes his last. He's the man behind the dialogues for many famous movies such as Gentleman, Baassha, penning the unforgettable dialogue for the Superstar - Naa oru dhadava sonna, nooru dhadava sonna madhri.
#RIP