The Tamil Nadu SSLC Class X results was announced on Thursday, 21 May, at 10 am.
As many as 10,72,000 students had taken the SSLC exam in Tamil Nadu; and around 5,40,000 were boys and 5,32,000 were girls. The exam was held from 19 March to 10 April.
Forty-one Students Score State First Rank
Last year, we had witnessed a record number of toppers with 19 students sharing the official first rank. This year, this number has reached to 41 where students have scored 499/500. A total of 192 students scored second rank (498/500) and 540 students third rank (497/500).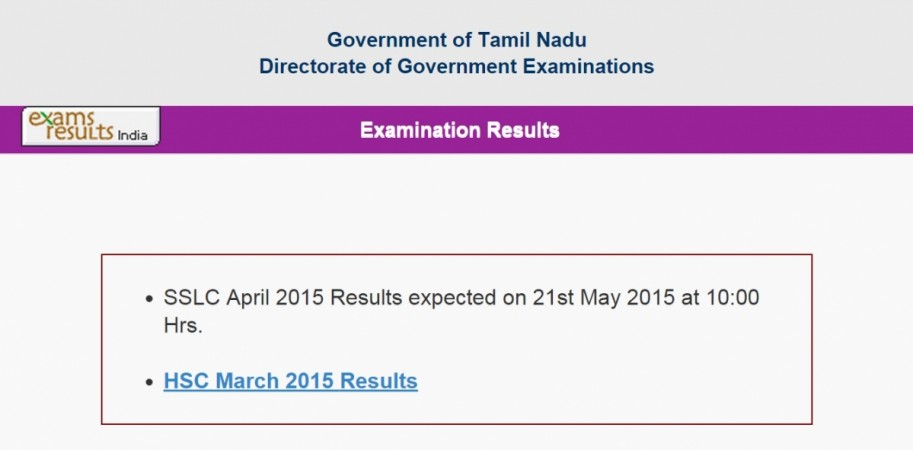 With French and Sanskrit as the first language, five students scored 500/500. The passing percentage of the year has seen an increase of 2 percent compared to last year, from 90.7 per cent to 92.9 per cent. Girls (95.4 percent) have beaten boys (90.5 percent) again.
Although the results were declared via internet, students can also learn their marks from their schools, closest national informatics centre, and government library. They will get their provisional mark sheets from 29 May.
Details about Supplementary exam, Apply for Photocopy, Revaluation, Retotalling
Supplementary Exam
Supplementary exam will begin on 25 June. The application has to be sent on or before 27 May.
Photocopying Answer Sheets
Students, who feel that they deserve better marks and are not satisfied with the score, can apply for photocopies of their answer sheets or opt for revaluation or retotalling. Application forms for the same will be provided in their respective schools and tutorials. Students can send their application for the same between 22 and 27 May.
Application Fees
Revaluation of Tamil I & II : ₹305
Revaluation of English I and II: ₹305
Revaluation of Science - ₹205.
Revaluation of Maths - ₹205.
Revaluation of Social Science - ₹205.