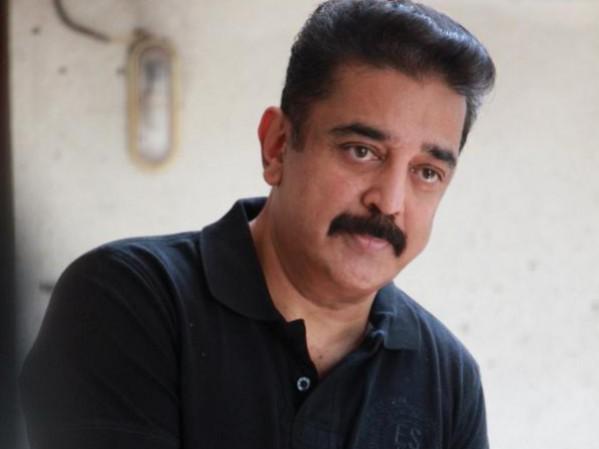 The Indian National League has filed a case against Kamal Haasan, who has been critical of the ongoing political drama in Tamil Nadu. In the complaint against the actor, it has accused the Ulaganayagan of trying to instigate violence in the state.
Palaniswami clears floor test: Tamil celebs Siddharth, Kamal Haasan, Arvind Swami, Khushbu mock Sasikala's 'proxy' EPS
Kamal has been actively sharing his displeasure on the ongoing political crisis. Starting from Sasikala's fight with O Panneerselvam to the recent elevation of Edappadi Palaniswami as Tamil Nadu's chief minister and the manner and circumstance in which he was chosen for the top role, the veteran actor has vented out his displeasure on Twitter and other media.
Speaking on a TV channel, Kamal had also said that he wishes to have a re-election and called the present government as a criminal conglomerate. "We need our Assembly floor clean. Give elections to people and they will speak their mind," he said. He also tweeted: "People of Tamizhnadu, Welcome your respective MLAs with the respect they desrve back home. [sic]" This has not gone well with the Indian National League, which is an ally of the ruling AIADMK, and it made the move against him.
The political struggle for the power begun after the demise of J Jayalalithaa last December. Panneerselvam was chosen as her successor but strong differences arose soon after in the party with several MLAs openly calling Sasikala natarajan, a long-time aid to the late chief minister, to take over the reins from Paneerselvam.
Sasikala was subsequently elected as the general secretary and she was about to replace Paneerselvam, who now rebelled. The story took a dramatic turn after Sasikala was convicted and jailed in connection to a 20-year old disproportionate case.
However, before entering prison, Sasikala suspended the primary membership of O Panneerselvam and ensured that the party rallied behind Palaniswami.