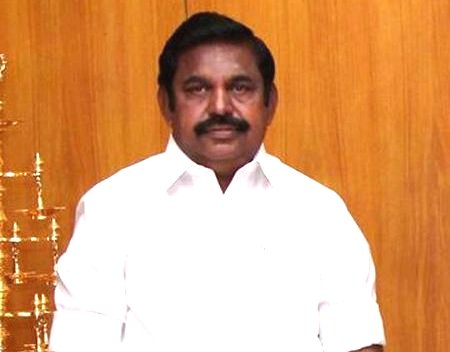 Tamil Nadu Chief Minister Edappadi Palaniswami may have won the floor test in the Assembly, with 122 MLAs going in his favour in the trust vote, but he is not out of the woods yet. And his first order of business — closing 500 state-run TASMAC liquor outlets — will not win him any supporters either.
Also read: Tamil Nadu floor test: Here are 5 ways in which ruckus in Assembly exposes the dark side of Indian politics [VIDEO]
The Dravida Munnetra Kazhagam (DMK) has already filed a plea against Palaniswami with the Madras High Court regarding the manner in which he won the trust vote: All DMK MLAs were expelled from the house, making the path for Palaniswami's victory smoother. The court is expected to take up the matter later this week.
It remains to be seen what the HC makes of the manner in which Speaker P Dhanapal was manhandled and how a DMK MLA sat on his chair, disrespecting him. Then there are the instances when DMK MLAs destroyed public property — they broke chairs and tore paper within the Assembly, while trying to get Dhanapal to agree to a trust vote.
And now, there is news that Sasikala Natarajan — aka VK Sasikala or Chinnamma to the public — may soon be shifted to a Chennai jail from Parappana Agrahara Central Prison in Bengaluru. The move may add to the trust deficit among the masses that the All India Anna Dravida Munnetra Kazhagam (AIADMK) is currently suffering from.
Sasikala has been convicted in a disproportionate assets case, and is currently sharing a cell with an inmate who could possibly be India's first woman serial killer. Her shift to Chennai could mean better facilities for her in prison, and that could be viewed as the AIADMK pandering to a woman who had not proven her worth as a leader: It was O Panneerselvam who had managed to keep a handle on a state that was boiling after Jayalalithaa's death, including through the Jallikattu protests.
Finally, there's the closure of 500 state-run Tamil Nadu State Marketing Corporation (TASMAC) liquor shops that Palaniswami has ordered. If Sasikala — whose proxy Palaniswami is being seen as — was not popular before this, she will be even more unpopular now, especially among an electorate that has been subsisted by a policy of mollification: Just look at the sheer number of freebies and subsidies they have been receiving, thanks to Jayalalithaa!