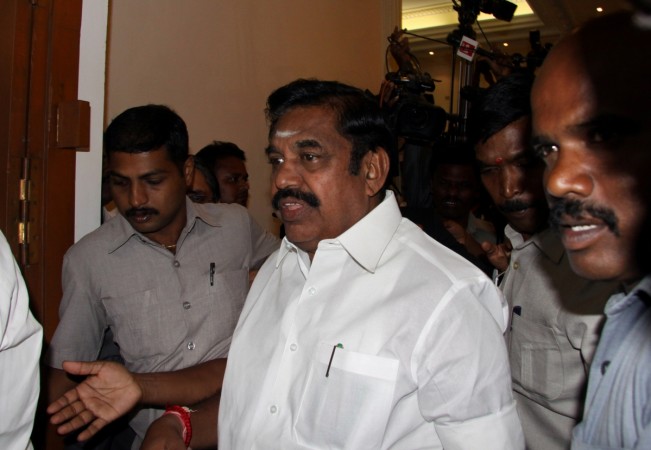 Tamil Nadu MLAs on Wednesday approved a 100 percent salary hike for themselves thereby increasing their salary from Rs 55,000 to Rs 1,05,000 at a time when farmers from the state have been protesting for loan waivers at New Delhi's Jantar Mantar for months now.
The pension of the MLAs has also been increased to Rs 20,000 from the previous Rs 12,000. The local area development fund to develop their respective constituencies has also been increased to Rs 2.6 crore from the initial Rs 2 crore.
Tamil Nadu chief minister Edapadi Palaniswami made the announcement in the assembly on Wednesday.
Farmers from Tamil Nadu returned to Delhi to protest for better prices for their produce, farm loan waiver, Rs 40,000-crore drought relief package and setting up of the Cauvery Management Board by the Centre. They had earlier carried out a 40-day protest using unique and desperate ways to get the attention of the Centre and press for their demands.
Farmers used skulls of deceased farmers, held live mice and dead snakes in their mouths, shaved their heads and half-shaved their moustaches, conducted mock funerals and flogged themselves to put pressure on the Centre and state to agree to their demands.
MPs demand pay hike
Samajwadi Party MP Naresh Agarwal and Congress MP Anand Sharma also made a similar demand in Parliament on Wednesday with Sharma claiming that "Indian parliamentarians are the worst-paid in the world."
The remark was made just before the Rajya Sabha began discussion on farmer distress across the country. "Our salary is lesser than our secretaries," Agarwal said in the upper house of parliament.
Agarwal defended the demand saying: "If journalists and judiciary stop asking for better salaries, we will also stop. Why is it a problem if we get hikes? Why can't MPs ask for salary hikes if judges can? We have demanded what we deserve under the 7th Pay Commission," CNN-News18 reported.