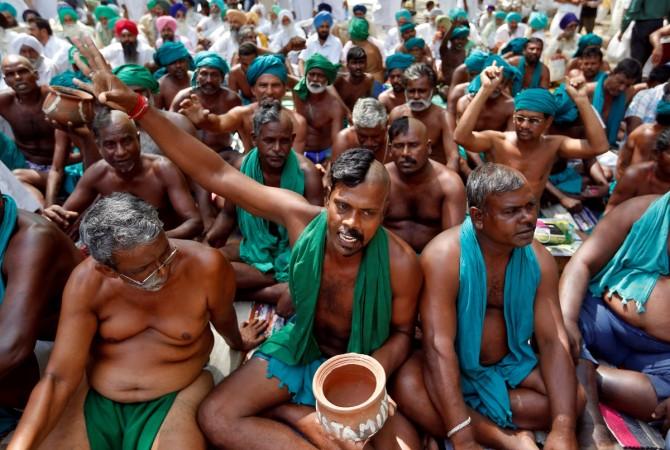 Even as the agitations to waiver the loans of farmers in Maharashtra and Madhya Pradesh continue, farmers in Tamil Nadu, who had made headlines in April owing to their shocking forms of protest at Jantar Mantar in New Delhi, relaunched their agitation in Chennai on Friday, June 9. The farmers have called for an indefinite strike, saying that they will tie up their hands and legs with iron chains on Saturday to protest the state government's failure to fulfil its promises.
Maharashtra farmers' strike: Mumbaikars may feel the heat as farmers vow not to allow vegetables, milk enter the city
At least 200 farmers gathered at Chepauk and started an indefinite strike seeking loan waiver, drought relief package and pension for aged farmers. They began the protest by paying homage to the six farmers who were killed in police firing in Madhya Pradesh earlier this week.
"We called off our protest in New Delhi after Chief Minister Edappadi K Palaniswami met with us and assured to fulfil our demands," said National South Indian River Linking Agriculturist Association president P Ayyakannu, DNA reported.
"But none of the demands have been fulfilled. We will protest till the government fulfils our demands," Ayyakannu, the farmer who had spearheaded the Jantar Mantar agitation, added.
He even criticised the CM for not sticking to his words. "The CM promised us that they will not appeal against the High Court order. But now they have moved the Supreme Court," he said, adding that they will expand agitation all over India.
He criticised the firing that took place in Madhya Pradesh. "We condemn the bullets firing at farmers who are the backbone of our nation. Soon there will be a nationwide protest and for this, we have the special meeting on June 16 at Delhi," Ayyakannu said.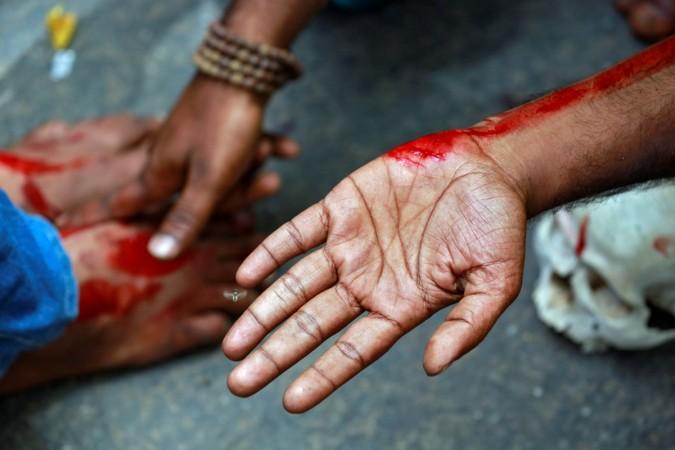 The farmers who had taken the extreme step of drinking their own urine to express their agony against the escalating loan penalties and interest have said that they will adopt different forms of protest every day.
Meanwhile, the Opposition in Tamil Nadu has also criticised the state government. "The government has to walk the talk. They cannot give an assurance and not do anything," said DMK leader A Saravanan. "The government was left embarrassed nationally after the protest in Jantar Mantar, and to stop it they made a promise. But they are yet to fulfil it so the farmers' protest is completely justified."