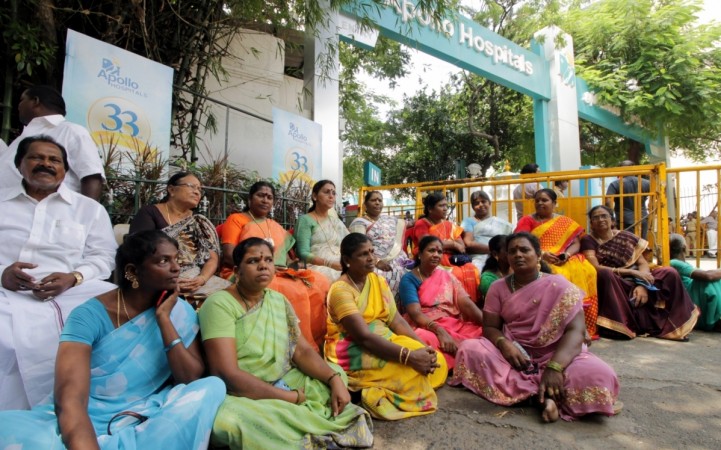 AIADMK supremo and Tamil Nadu Chief Minister J Jayalalithaa signed election affidavits with a thumb print and not a signature as her right hand is inflamed, according to reports that came on Friday. Doctors were reported to have said last week that she was getting better.
Jayalalithaa was admitted to Apollo Hospital in Chennai on September 22 with complaints of fever and dehydration. Doctors later said that she was suffering from lung infection and was on respiratory support.
"The signatory has undergone tracheotomy recently and has an inflamed right hand, she is temporarily unable to affix her signature. Hence she has affixed her left thumb impression on her own in my presence," a note, attested by Dr P Balaji, a professor of minimal access surgery, Madras Medical College, said.
The document regarding the upcoming by-election in Tiruparangundram assembly constituency had a thumb impression of her left hand. The election is set to be held on November 19. Also, her thumb impression was seen in the official AIADMK letters to the chief electoral officer and their candidate.
Jayalalithaa is slowly recovering, doctors have said. Last week, her party had issued statements that she would be up and about in a week.
Doctors last week said, "She is interacting and gradually progressing."