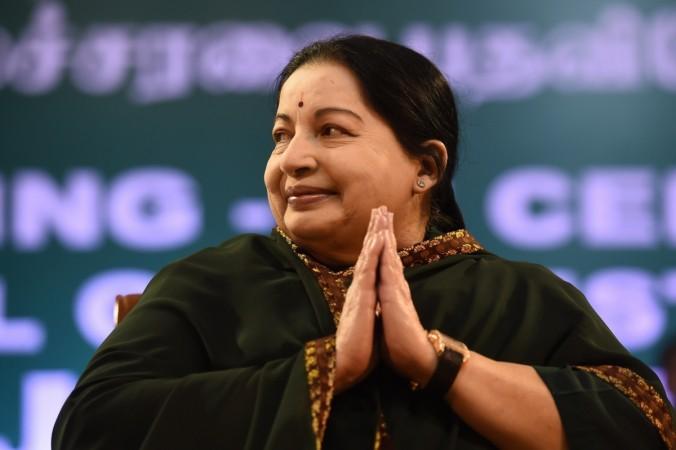 Tamil Nadu Chief Minister Jayalalithaa is "interacting and progressing gradually", Apollo Hospital said in a statement released on October 21.
"The Honourable Chief Minister continues to be under treatment and observation for all vital parameters, respiratory support and passive physiotherapy," the statement read.
It added that a team of experts, which include cardiologists, physicians, a diabetologist and an endocrinologist, are treating her and that the "nutrition and essential nutrient intake is being attended to by senior consultants from the Dietary Team."
According to the Hindu, sources said that the Tamil Nadu CM has been taken off sedation and is being able to communicate through gestures.
TN CM #Jayalalithaa is interacting and improving gradually. #Apollomedicalstatement @karthickselvaa @PTTVOnlineNews @mahajournalist pic.twitter.com/D8Ogu4n61s

— Stalin Sp (@stalin1803) October 21, 2016
Meanwhile, the cyber-crime wing of the Chennai city police filed two separate FIRs against social activist KR 'Traffic' Ramaswamy and his assistant, Fatima, for allegedly spreading rumours about Jayalalithaa's health, the Times of India reported. The complaints were filed by activist Kishore K Swamy and AIADMK worker Vijaya Raj.
The police have filed 58 FIRs and arrested eight people so far for spreading rumours about the CM's health on social media.
The National Human Rights Commission Chairperson and former Chief Justice of India HL Dattu on Friday objected to the police's decision to arrest people over spreading false health rumours saying that people had the right to freedom of expression.
"People have the freedom to express. Supreme Court has accepted that freedom of expression is the fundamental right of the people. In a very recent decision, the SC has upheld this," Dattu said. He added that people had the right to say whatever they wished to and that arrests were not the solution.
"There are other avenues to check this rumour mongering," Dattu further added.