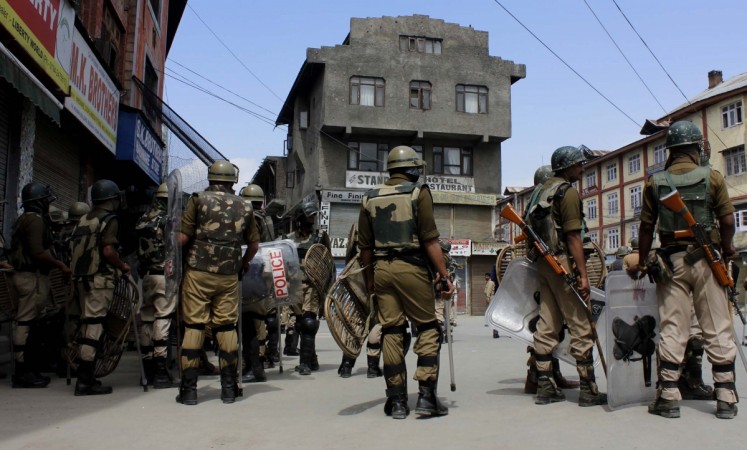 Posters purportedly of the Tehreek-e-Taliban's Kashmir wing have emerged in Jammu and Kashmir's Sopore area, warning of attacks on petrol pumps fuelling Indian Army vehicles and cable operators, showing Indian shows.
The posters have also threatened alcohol-sellers to stop the "un-Islamic" activities, and warned locals against giving shelter to non-Kashmiri labourers.
The posters appeared on Friday in the restive region, and this is the first time that Taliban pamphlets have been seen in Kashmir, Hindustan Times reported.
The posters bore the insignia of the Taliban's Jammu and Kashmir wing, though police officials have maintained that the terror group has no presence in the state.
The Tehreek-e-Taliban is the Pakistani wing of the Taliban, and is responsible for scores of terror attacks in the country, including the Peshawar school massacre.
The Taliban posters also threatened telecom operators and mobile tower owners in Kashmir, in the second such threat to these providers in a week, after the Lashkar-i-Islam militant outfit also threatened them to leave the region.
Most cell phone service providers in the restive region of Kashmir have already shut their towers, after attack on telecom employees left two dead in recent days.
In the past, Isis flags have been seen in Kashmir, with the Indian Army calling it the "highest security risk" in the region.