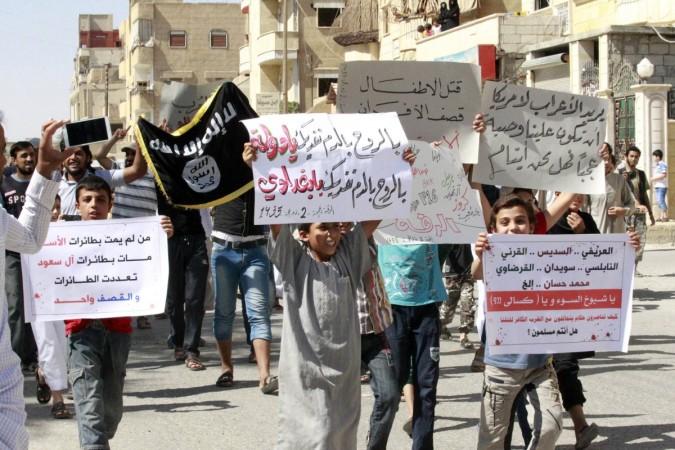 The Syrian army has reportedly planned to advance towards Raqqa province, the de facto capital of the Islamic State group.
The Syrian government forces have taken positions at the provincial border between Hama and Raqqa. "It is an indication of the direction of coming operations toward Raqqa. In general, the Raqqa front is open ... starting in the direction of the Tabqa area," Reuters quoted a military source as saying.
ISIS had captured Tabqa — location of an air base — in August 2014, when Damascus lost control over the Raqqa province. The Syrian army came 35 km (20 miles) closer to the base.
The recapture of Raqqa will be a major win for Syria's President Bashar al-Assad-led government.
Saudi Arabia said it will also send troops to help the United States-led ground attack against ISIS. The US also expects Saudi Arabia and the United Arab Emirates to send their personnel to help defeat ISIS in Raqqa, US Defense Secretary Ash Carter said on Friday.
The move comes after the Syrian army captured a village near Aleppo -- the city held by rebel forces.
The government forces with the backing of Russian airstrikes captured Tamoura on Saturday, the Associated Press cited Syrian state TV. They aim to capture Hayan, Anadan, Hreitan and Kfar Hamra, among several other villages and towns around Aleppo, to defeat rebels in the region.
The Syrian government aims at taking control of Aleppo -- the largest city of Syria -- where the rebel groups gained foothold since the inception of Syrian civil war.