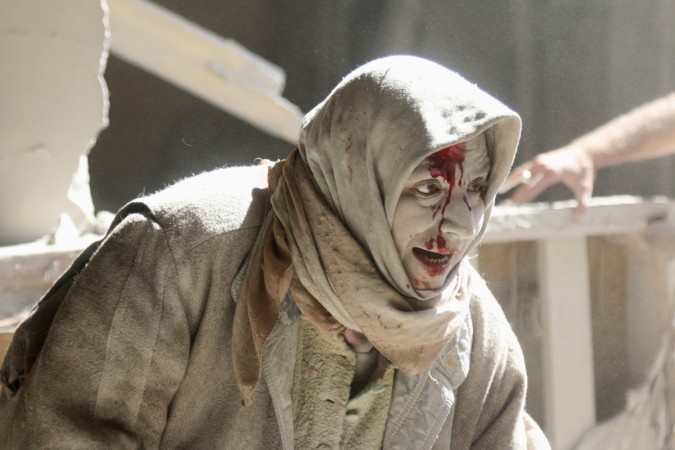 Despite a truce being in effect in many parts of Syria, over 3,000 people were killed in the war-torn country in April, according to the Syrian Observatory for Human Rights. Of these, 859 were civilian casualties, the UK-based monitoring group said in a report.
The truce brokered by the United States and Russia came into effect on Feb. 27, and was largely accepted by Syrian President Bashar al-Assad and his opposition. However, it was virtually derailed after an air-strike, believed to have been carried out by Syrian forces, hit a hospital run by Doctors Without Borders in Aleppo on April 27, killing at least 50 people.
According to SOHR, 143 children were among those killed last month, including over 80 in raids by Syrian and Russian armies and in shelling by regime forces. At least 14 people were killed by Turkish and Jordanian border guards as they attempted to flee from violence in Syria.
Scores of civilians were also killed in terror attacks by Islamist outfits such as the Islamic State group and the Nusra Front. ISIS, Nusra as well as rebel groups suffered heavy casualties, with SOHR putting the toll from these factions at 736.
The truce had been described as the best chance for peace in over five years of civil war in Syria that has left over 250,000 people dead and 11 million homeless, according to Reuters.
However, violence continued in several parts of Syria despite the ceasefire, with SOHR reporting last month that 530 people had died in the first 23 days of the truce.
"With the continued daily killing of the sons of the Syrian people, despite more than two months of the alleged truce, we call Staffan de Mistura — the United Nations' special envoy for Syria crisis — to work in earnest, with the active parties in Syria, the U.S. and Russia to really activate the truce and stop the daily bloodshed in Syria," the SOHR said in its report on Sunday.
"Otherwise he should resign from his position, due to his failure to achieve peace in Syria, because the blood and lives of the Syrian people are not just words in a condemning statement published in the media," the group said.