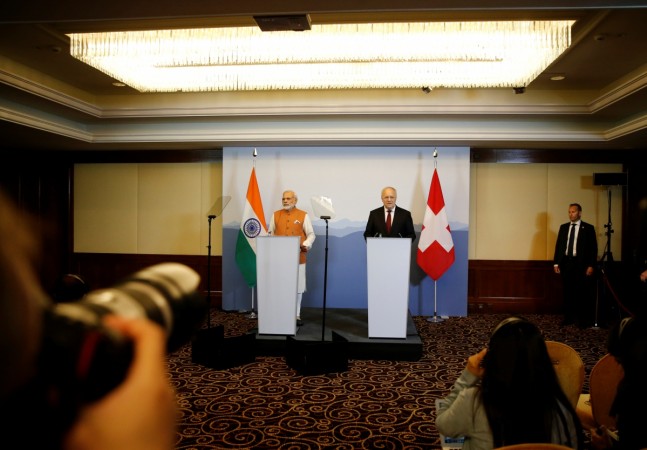 India and Switzerland on Tuesday signed an agreement that will give Indian income tax officials to access information on money stashed by Indians in Switzerland from 2018.
"Signing of Joint Declaration for implementation of Automatic Exchange of Information (AEOI) between India and Switzerland is a big step. The income tax deptt will be able to obtain information from accounts of all Indians stashed in Switzerland from 2018 onwards," Hashmukh Adhia, revenue secretary, finance ministry, tweeted on Tuesday.
Prime Minister Narendra Modi had said in June this year that Switzerland had agreed to cooperate with India in its war against black money.
"Combating the menace of "black money" and tax evasion is also our shared priority. We discussed the need for an early and expeditious exchange of information to bring to justice the tax offenders. An early start to negotiations on the Agreement on Automatic Exchange of Information would be important in this respect," Modi said on June 6, during his visit to the country, according to an official statement issued by the government of India.
The signing of the agreement comes within days of the government initiating a radical step in the form of demonetising Rs 500 and Rs 1,000 currency notes as part of its crackdown on black money hoarders in India. The move has invited the opposition's wrath, while experts are divided on the wisdom and effectiveness of the decision.
Meanwhile, Modi has sought response from people over his demonetisation drive
"People can submit their views through a survey consisting of 10 questions, which is available through the Narendra Modi App. Sharing the link to this survey, the Prime Minister tweeted today that he wants a first-hand view from the people, regarding this decision," the Prime Minister's Office said on Tuesday.