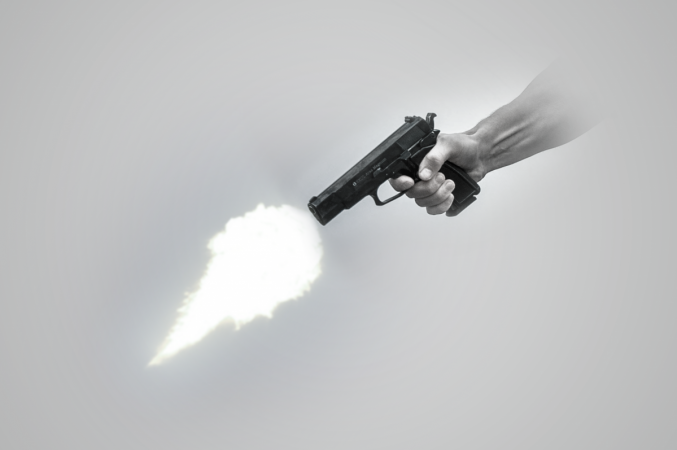 Two people were killed and one seriously injured when two gunmen entered a cafe in the city of Basel in Switzerland and fired indiscriminately at patrons as well as the employees of the establishment. The police are currently searching for the suspects, who fled the scene after the firing. Meanwhile, a man wielding an axe injured seven people in an attack on the Duesseldorf main train station in Germany.
Also read: Kansas shooting: Indian engineer Srinivas Kuchibhotla killed, 2 others injured in 'racial attack' in suburban Olathe bar
Attack at Cafe 56
News agencies have quoted the Swiss Police as saying: "Two men came into Cafe 56 and fired several rounds of shots. Two customers were killed. Another is in a critical condition." The attack took place just after 8 pm, local time, or 7:15 pm GMT, on Thursday.
The office of the prosecutor of Basel has said in a statement: "The reason behind the attack is not yet known and will be investigated." Meanwhile, local newspapers have quoted Basel residents as saying that the cafe, where the shooting took place, once had ties with the drug mafia, but that was years ago and that the eatery had since shed this reputation and became a respectable joint.
It may be noted here that Switzerland has one of the highest rates of gun possession in the world, but also one of the lowest rates of gun violence across the globe. Violence of the sort that happened on Thursday is a rare occurrence.
Attack in Germany
Meanwhile, the police have cordoned off the main train station in Duesseldorf in Germany after a man attacked several people with an axe there on Thursday night. Seven of those attacked have been injured, and the condition of at least three of them is said to be critical.
The police have said they have arrested a 36-year-old man who moved to Germany from former Yugoslavia and has "mental issues." Two other people — initially detained in the close aftermath of the attack — are not being treated as suspects anymore.