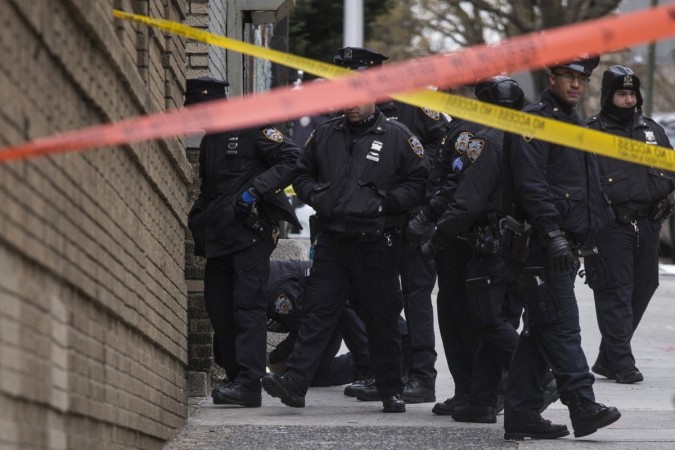 An Indian was killed and two others were injured after a man opened fire in a crowded Austins Bar and Grill in Olathe, Kansas City, on Wednesday night. Police said that the victim, Srinivas Kuchibhotla, 32, died at an area hospital and the other two injured -- Alok Madasani, 32, and Ian Grillot, 24 -- are currently hospitalised and in a stable condition.
Reports state that both the Indians were engineers working at GPS-maker Garmin and had completed their education in India.
The prosecutors have charged a 51-year-old suspect with murder and attempted murder in an attack, which the witnesses said was racially motivated.
The police authorities, however, declined to address a press conference to say whether the attack was a hate crime. The local police said that they were working with the officials of Federal Bureau of Investigation (FBI) to investigate the case.
A bartender of Austins Bar and Grill in Olathe, where the incident occurred, said that the suspect, Adam Purinton, used "racial slurs" before he started shooting. He said that the incident happened when the patrons were watching the University of Kansas-TCU basketball game on television, the Associated Press reported.
The accused charges were announced at a news conference attended by local, state and federal law enforcement. Purinton has been charged with first-degree murder and his bond has been set at $2 million, reports state.
"This was a violent crime and we want the best prosecution that relates to this because there are victims of this crime and we want the community to know that ... we're looking to make sure that the individual involved in this is held accountable for his actions," FBI special agent Eric Jackson said. He added that it was too early to determine whether this was a hate crime.
Bartender Garret Bohnen told the Kansas City Star that Kuchibhotla and Madasani stopped at Austins for a drink once or twice a week.
"From what I understand when he was throwing racial slurs at the two gentlemen (Kuchibhotla and Madasani), Ian (Grillot) stood up for them," Bohnen said. "We're all proud of him."
According to the witnesses, Purinton yelled "get out of my country" before he started shooting, Star reported.
US Kansas Senator Jerry Moran posted a statement on Facebook stating that he was very disturbed by the shooting. "I strongly condemn violence of any kind, especially if it is motivated by prejudice and xenophobia," he said.
Garmin, where the Indian duo worked at the aviation systems, released a statement on Thursday saying, "We're saddened that two Garmin associates were involved in last night's (Wednesday night) incident, and we express our condolences to the family and friends of our co-workers involved. Garmin will have grievance counsellors on-site and available for its associates today and tomorrow."