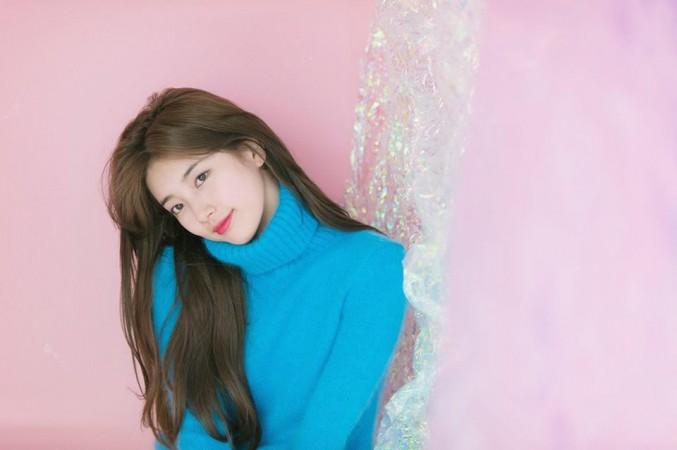 Suzy Bae has made a comeback in the music industry with the song I'm In Love With Someone Else almost a year after her debut as a solo artist.
The new track by the former lover of Lee Min Ho has already captured the attention of millions of K-Pop fans across the globe because of its very intense lyrics.
"This is my take on the mv. #SUZY did a really really good job with giving life to the character and carrying the painful guilt with her voice," tweeted an admirer of the While You Were Sleeping star.
"I can never express how beautiful the MV is - realism of the storyline, cinematography and the voice of #SUZY," wrote another netizen.
Also read Is Suzy Bae dating her While You Were Sleeping co-star Lee Jong Suk after Lee Min Ho split?
The former miss A singer is also very excited about her comeback and she expressed it in a recent interview. "Because I'm nervous and excited to be making a comeback as a singer for the first time in a year, I'm very grateful to my fans who are showing so much love and interest to my pre-release track," Soompi quoted her.
"I hope that people will also look forward to my second mini album on January 29 and the title track Holiday," she added.
However, there are speculations doing the rounds that the new song is about her breakup with The Legend Of The Blue Sea star Lee Min Ho, as the track is released just a couple of months after the duo called it quits.
The former couple called it quits in November after dating for almost three years and they are yet to reveal the reason for their breakup.
Watch Suzy's new song I'm In Love With Someone Else below:
Here is the English translation of the lyrics (via Koreaboo):
How should say this without hurting you

Pretty words and the right amount of excuses

I was going to let you go and leave

Grabbing me while I'm up

Intensely crying while you hold on to me

I'm in love with someone else

I didn't want to tell you

Because you're a good person

Stop trying to hold onto this crumbling sand castle

and try to save it from falling

I'm in love with someone and that person isn't you

I didn't look forward to anything

You gave everything you had

You said your happiness is my happiness

You always looked at me

But I got tired of your love

I won't give excuses, I'll say it once more

I worry but then I forget everything

I'm truly in love

I didn't want to say this at the end of love

Because you might get hurt

Stop trying to hold onto this crumbling sand castle

I'm in love with someone

and that person isn't you