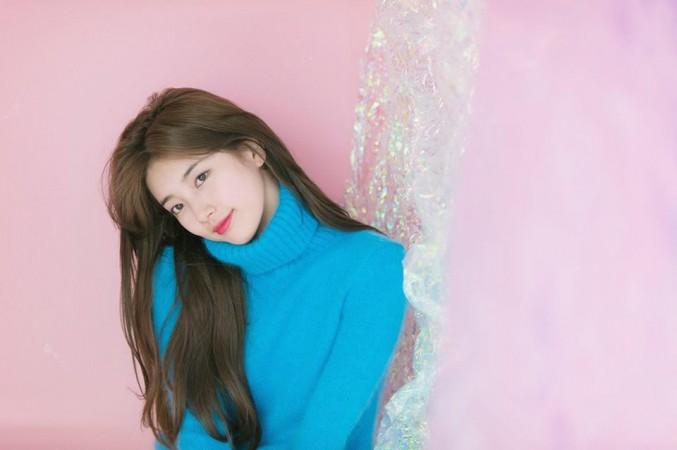 Popular YouTuber Yang Ye-Won has got a support from actress and singer Suzy Bae after she revealed that she was sexually harassed by 20 men. Ye-Won has started an online petition "Hap Jung XXXX Illegal Nude Filming" and the former miss A member has signed it to make it reach to the government officials.
Suzy revealed on Instagram that she has signed the petition in support of the YouTuber. The petition has, until now, received more than 100,000 signatures and it needs more 100,000 signatures for government officials to reply.
On May 16, Ye-Won posted a message on Facebook with the title "I am a victim of a sex crime." She also shared a YouTube link in which she mentioned about being sexually harassed by more than 20 men at one point.
"The minute I walked into the studio, the 'manager' locked the door with a padlock and handed me undergarments that you'd think would appear in a porno," she said.
When Ye-Won told the manager that she doesn't want to do it, he threatened her saying that the "PDs in the studio would sue and demand compensation and that he would make it so that she could never debut."
She further revealed that she had to wear the undergarments and carry out erotic poses, while the 20 men touched her private parts and chest.
"I thought to myself that I might be raped and dead if I don't follow along. So I just continued, trying to get out of here alive. I smiled when they told me to smile, I made finger hearts when they told me to make hearts, I opened my legs wide, stuck my tongue out, held my breasts, and pulled down my underwear when they told me to," she said.
Ye-Won opened up about her painful experience only recently because her nude photos were leaked online.
After Ye-Won opened up about the sexual harassment experience, an aspiring actress Lee So-Yoon posted on her Facebook saying, "The same thing happened to me [as Yang Ye Won]."
The studio, meanwhile, has denied all the accusation and said photoshoots happened with Ye-Won's permission.
"The photo shoot took place with Ye Won's agreement. We did not force it. At the time, we obtained the signature from the photographers, promising not to leak the photos. Things are flowing in an odd direction when what we actually have to do is find the person who leaked the photos. I'm also going to be suing her back for false allegations," the studio told Yonhap News.
Watch the video below: