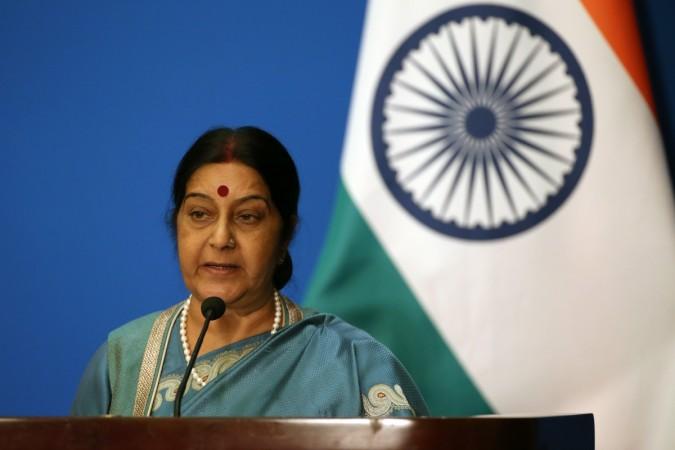 External affairs minister Sushma Swaraj has yet again made headlines for her witty and charming reply to a Twitter user's problem on Monday, May 14.
Chandar Nandi, who turns 70 next month, had tweeted on May 13 seeking Swaraj's help. Nandi wrote that he and his wife have been selected for the Kailash Mansarovar Yatra, however, they are placed in separate batches. Nandi took to Twitter to seek help from Swaraj.
The minister, in her unique style, replied with, "The computer is guilty of separating you. But don't worry. We will send you both in the same batch."
Read the complete exchange below:
@SushmaSwaraj , Namaste Madamji,
Myself & my wife selected for kailash Manas Sarovar Yatra 2018, in different batches. My wife will not be able to undertake the yatra alone.
KMYS00125518 & KMYS00124418. Seek your help to put us in the same batch. I will be 70 by next year.

— chandar nandi (@chandarnandi) May 13, 2018
The minister's reply went viral within minutes, with several Twitter users appreciating her sincere and funny response.
This is not the first time that Swaraj's reply has won the internet.
On May 9, the external affairs minister who is very active on the microblogging site, had schooled a Twitter user by giving him geography lessons. The twitter bio of the Jammu & Kashmir student who is currently studying in the Philippines reads "Indian Occupied Kashmir."
Sheikh Ateeq had tagged Swaraj for her help involving his damaged passport. "I am from J&K doing medicine course here in Philippines my passport got damaged I applied for new one 1 month ago I request u pls help me to get it as i literally need to go home for medical checkup (sic)," he tweeted.
Although she promised to help Ateeq, she claimed that his description of Kashmir was wrong. "If you are from J&K state, we will definitely help you. But your profile says you are from 'Indian occupied Kashmir'. There is no place like that," Sushma replied to him on the following day. He soon deactivated his Twitter account after that.