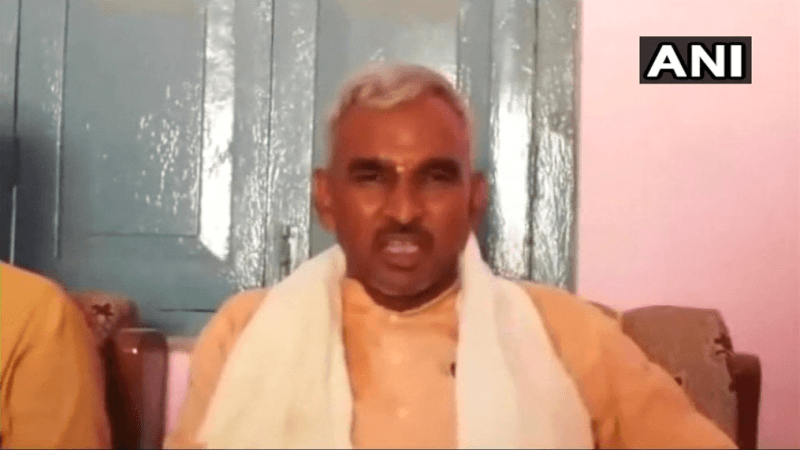 A Bharatiya Janata Party (BJP) MLA from Uttar Pradesh, Surendra Singh has voiced his opinion on Hindutva, saying that every Hindu couple must have at least five children to keep Hindutva intact.
The MLA's controversial comment came during an interview with ANI, where he said the step was the only way to increase the population of Hindus in India. "It is the desire of every spiritual leader (mahant) for every couple to have a minimum of five children. This way the population will be under control, and Hindutva would remain intact," he said.
The BJP MLA from Ballia district has been in the news regularly for his controversial statements, making this the latest in a long line of ridiculous solutions to mainstream issues raging in the country.
Earlier this month, Singh triggered a massive controversy by saying that even Lord Ram would not have been able to end the rising number of rape incidents, in a public rally in Ballia. Talking about the rise in sexual abuse cases in Uttar Pradesh, the MLA said "This is natural pollution, which has not left anybody untouched. It is people's responsibility to treat others as their family, as their sisters. We can only control it through values, not the constitution," drawing flak from the opposition.
Earlier this year, he blamed mobile phone and parents for rape incidents, and in a separate interview, took a dig at officials demanding bribes and said that those bureaucrats must be thrashed for being corrupt.
He also compared corrupt officials to prostitutes, saying: "Prostitutes are better than government officials; at least they take the money and do their work and also dance on the stage. But officials, even after taking money, don't do their work. There is no guarantee that the work will be done,"