Savji Dhanji Dholakia, a Surat-based business tycoon, makes headlines every year by giving expensive gifts to his employees. The founder and chairman of Hari Krishna Exports, a diamond manufacturing and exporting company, now surprised three of his employees by gifting Mercedes-Benz GLS SUVs.
Each of the Mercedes-Benz GLS units will cost around Rs 1 crore on road and Savji Dholakia gave the SUV as the gift for employees upon their completion of 25 years with the company. A report in News18 claims Gujarat Chief Minister Anandi Ben Patel handed over the keys to the employees and Madhya Pradesh Governor also attended this event.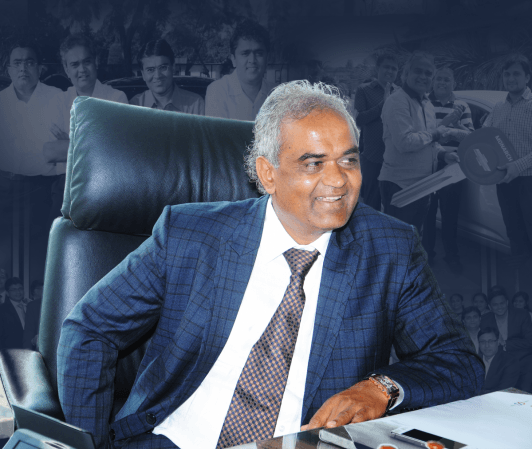 The GLS is Mercedes-Benz's flagship SUV and the gifted GLS 350d variant gets power from a 3.0-litre, V6 diesel engine developing of 258bhp of power and 620 Nm of torque mated to a seven-speed automatic transmission.
Savji Dholakia had previously also gifted cars, homes, diamonds and jewellery to his employees. In 2016, he had spent as much as Rs 51 crore for the best performers of the company. He had gifted 400 flats and 1,260 cars to his employees on the occasion of Diwali in 2016. The previous year, Dholakia had distributed 491 cars and 200 flats as Diwali bonus to nearly 1,200 of his employees.
Though Dholakia does gifting as a ritual from 2011, his company had postponed Diwali bonuses of 2017 for unknown reasons. Experts say the introduction of Goods and Services Tax, the effect of demonetisation and a vigilant Income Tax Department could be the reasons.
Meanwhile, his son Dravya Dholakia also made news when he boarded a train to Kerala with just three pairs of dress and Rs 7,000 in hand during his break while doing an MBA in the US. The 21-year-old Dravya was not given a mobile phone and was not allowed to use his father's identity. He worked as a regular employee in a bakery and a food joint in Kochi before his father's friends took him back to Surat.