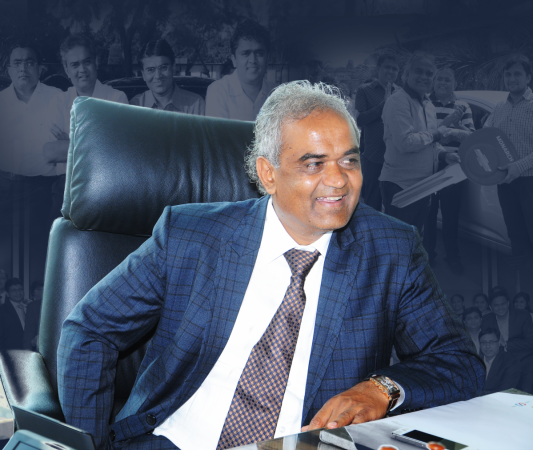 Forget the monk who sold his Ferrari. The son of a Gujarati diamond merchant whose company's annual turnover is Rs. 1,025 crores, has descended into a life of Dickensian adventures. He has worked odd jobs in Kochi, ranging from working in a shoe shop and bakery, to working at Mcdonalds.
Dravya Dholakia (21), son of Savji Dholakia, proprietor of Hare Krishna Diamond exports, the Surat-based Rs 6,000 crore company with presence in 71 countries, undertook the exercise due to a 'family traditon' that began 12 years ago.
"Our family had a traditional Gujarati dinner at a London hotel. The bill came to 100 pounds per person. The hoteliers said it was because we placed the order without looking at the price listed in the menu. It was an eye-opener. Hence, it was decided that every male member should undertake one month of hard life to learn the value of money," Dravya Dholakia told Indian Express.
Dravya who was doing an MBA in the US, arrived in Kochi on June 21 and has since then worked in a bakery, a call centre, a shoe shop and at a McDonalds' outlet.
"I gave him three conditions: I told my son that he needs to work to earn his money and he couldn't work at a place for more than a week; that he can't use his father's identity nor use the mobile phone nor the Rs 7,000 taken from home for a month. I wanted him to understand life and how the poor struggle to get a job and money. No university can teach you these life skills except experience," said his father, Savji Dholakia, who had made headlines earlier after his firm gifted cars and flats to his employees as bonus.
Dravya agreed to the terms and then raised the stakes by picking an unfamiliar environment. "He decided to come to Kochi as he didn't know Malayalam and Hindi is not commonly spoken there," Savji told Times of India.
Dravya faced many hurdles on his journey. "I never worried about money and here I was struggling to get a meal worth Rs 40. I needed another Rs 250 per day to stay in a lodge," said Dravya, who lied to his employers that he is a class XII student born in a poor farmer's family in Gujarat.
"For five days, I had no job or proper place to stay. I was frustrated as I was rejected at 60 places, as no one knew me here. I understood what is rejection and the value of a job in these few days," said Dravya, who is set to fly to New York on August 5 to pursue his BBA course at Pace University.