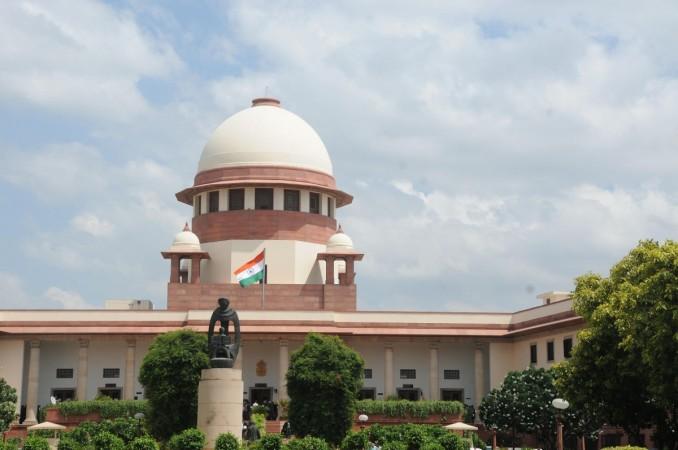 The Supreme Court on Thursday came down heavily on Parliament, saying it had done nothing to ensure that religion is not misused in elections.The apex court cited records from the past two decades to buttress its point.
The observation comes just days after the apex court's seven-judge bench, led by Chief Justice of India Justice TS Thakur -- which is hearing a case on the question: "What is Hinduism: a way of life or a religion practised by some people in India?" -- decided not to hear the Central government's statement in the case.
Observing that Parliament did nothing since 1996 -- when a five-judge bench made a reference to a seven-judge bench on the impact of using Hindutva in elections vis-a-vis Section 132 (3) of the Representation of People Act -- Chief Justice Thakur asked if Parliament was waiting for the apex court to pronounce a verdict, as was the case in the instance of curbing sexual harassment at work places through what are known as Vishaka guidelines.
"Parliament has done nothing in the last 20 years while the reference was pending. Maybe it is waiting for us to pronounce judgment like in the sexual harassment case," said Chief Justice Thakur, who is heading the bench that also has Justices Madan B Lokur, SA Bobde, Adarsh Kumar Goel, Uday Umesh Lalit, Y Chandrachud, and L Nageswara Rao in it.
"The essence, the ethos of our constitutional system is secularism. Religion and politics don't mix. (Are) Elections a secular activity or not? In a secular state, can religion be brought into secular activities?" asked the CJI, as senior counsel Shyam Divan, appearing for former Madhya Pradesh chief minister Sunderlal Patwa, said: "An appeal by a candidate to voters other than those who share his religion is not proscribed."
To this, the CJI said: "Let us take the case of Patwa. He belongs to the Jain community. But some person acting on his behalf makes an appeal that Patwa -- though a Jain -- will help in making the Ram Mandir (at Ayodhya). This is an appeal in the name of religion and not the candidate."
He added: "Is it not an appeal for vote in the name of religion? The very purpose of the legislation (Act) is to ensure there is no basis for religion. Religion should be separated from the political process."
[With IANS inputs]