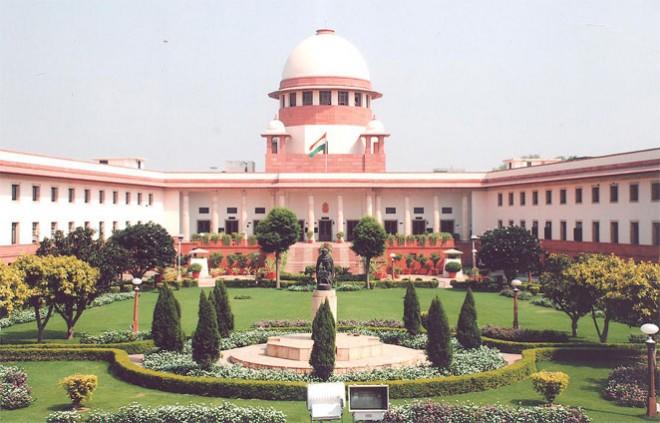 A Supreme Court bench comprising seven judges will assume the role of historians today as they will re-examine the question' What is Hinduism: a way of life or a religion practised by some people in India?'
Re-examination is a reference to its 20-year-old judgement that dismissed it as a religion and instead defined it as a way of life and a state of mind. The Supreme Court had in 1995 determined this after a three-judge SC bench led by justice J S Verma overruled a Bombay High Court order that scrapped the elections of nine BJP candidates because they had sought votes to create a "Hindu state".
In doing so, the SC had ruled that seeking votes in the name of Hinduism or Hindutva was not illegal under the Representation of the People Act, which outlaws poll campaigning on religious grounds. The court had declared BJP leader Manohar Joshi's statement "First Hindu state will be established in Maharashtra" as not illegal under electoral law.
"It may well be that these words (Hindutva/Hinduism) are used in the speech to promote secularism and to emphasise the way of life of the Indian people and the Indian culture or ethos," Verma had ruled.
The verdict was strongly opposed by activists and jurists and immediately challenged as they felt that Verma had made a mistake by not reading Hinduism as a religion. They also said that it undermined the principle of secularism that is enshrined in the Constitution.
A three-judge bench disagreed with Verma's decision a year after the judgement was passed. They suggested that a five-member SC bench re-examine the case. But the re-examination by the five-judge bench was interrupted when a similar case involving BJP leader Sunderlal Patwa came up in 2002. It was then decided that a seven-judge bench will be constituted to hear the matter. Chief Justice of India TS Thakur will head the bench.
The latest hearing is set to have profound political implications ahead of Assembly elections in five states, including Uttar Pradesh – where the Ram temple issue and Hindutva are set to play an influential role.