The Supreme Court has decided that the Parliament of India should make a decision if a candidate facing criminal charges or is currently undergoing criminal trials should be allowed to contest elections.
Another judgment which will be passed today is whether sitting MPs and MLAs can practice law.
The five-member bench is presided by Chief Justice Dipak Misra. Misra will retire on October 2, a little over a week from now. The bench comprises of Justices RF Nariman, AM Khanwilkar, D Y Chandrachud, and Indu Malhotra.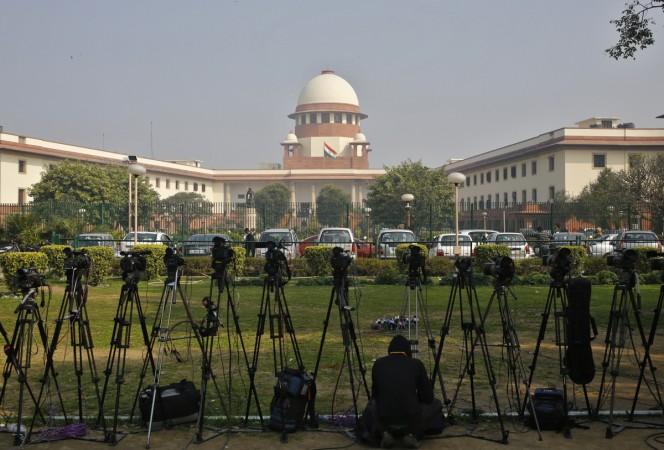 Earlier, the law stated that candidates who have been convicted of a criminal case can contest in elections only after six years and serving a jail term. However, the Supreme Court addressed this case after a plea filed by BJP member Ashwini Kumar Upadhyay. He challenged the Representation of the Peoples Act, according to News18.
The plea also addresses the minimum education qualification for candidates along with an age limit.
The verdict on Tuesday said :
"Parliament must make a law to ensure candidates with criminal antecedents don't enter public life and take part in lawmaking."
It added that the Election Commission forms should contain the details of the netas in bold and the voters must be informed of the candidates' past discrepancies.
The political parties' websites should also issue a declaration and publicise the candidates' criminal charges.
Charge sheets aren't enough to debar the candidate.
Candidates contesting must declare their criminal antecedents.

Political parties must put up criminal antecedents of their candidates on their websites.

Parliament must make law to ensure candidates with criminal antecedents dont enter public life and take part in law making.

— Bar & Bench (@barandbench) September 25, 2018
Justice Rohinton F Nariman who presided over the case in 2017 said, "Attorney General has argued that going back from conviction to the stage of charges is not acceptable as the presumption of innocence attaches throughout. The moment we declare that a person charged with a heinous offense cannot stand in the election on that symbol, it is tantamount to creating a new offense from the backdoor that once the candidate is charged, he is disqualified," reports NDTV.
The apex court is planning on passing at least eight verdicts in pending cases before Chief Justice Misra's retirement next week.
The other cases that the Supreme Court will decide this week are -- Aadhaar, Ayodhya, making adultery gender-neutral, allowing women into Sabarimala Temple, SC/ST quota in promotions, disqualifications of legislators facing charges and the live-streaming of Supreme Court proceedings.