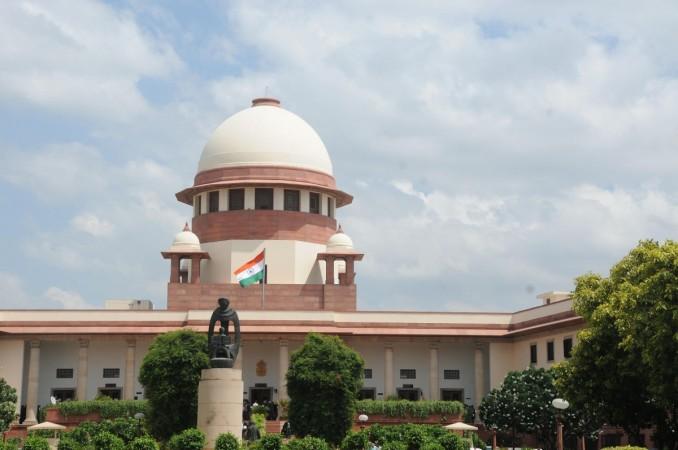 The Supreme Court on Tuesday said that seeking votes in the name of religion is "evil" and cannot be permitted, but declined to hear a plea by social activist Teesta Setalvad to check the "devastating consequences" of its 1995 judgement defining Hindutva or Hinduism as a "way of life" and not a religious practice.
"People get affected by appeals in the name of religion. It would only be proper if appeal for votes in a secular country is based on principles of secularism. We cannot encourage the practice of asking for votes in the name of religion... political agitation advancing the cause of religion with an intent to garner votes is not permissible," it said.
The apex court clarified that rather than going into the larger issue of whether Hindutva means the Hindu religion, it is instead confining its examination on what constitutes corrupt electoral practices under Section 123 (3) of The Representation of the People Act, 1951.
The seven-judge bench, led by Chief Justice of India TS Thakur, is hearing arguments on whether the practice of electoral candidates taking the services of religious leaders to use their mass appeal to swing votes in their favour amounts to corrupt practice.
Anti-Godhra activist Setalvad, author Shamsul Islam and journalist Dilip Mandal had appealed against the interpretation given in the December 11 1995 judgement by Justice JS Verma.
According to them, the judgement has led to "Hindutva becoming a mark of nationalism and citizenship" where "narrow and supremacist" interpretations of history, culture, social studies and law threaten the fundamentals of nationhood.
In the judgement in Ramesh Yeshwant Prabhoo versus Prabhakar K. Kunte case, Justice Verma had concluded in 1995 that "no precise meaning can be ascribed to the terms `Hindu', `Hindutva' and `Hinduism'; and no meaning in the abstract can confine it to the narrow limits of religion alone, excluding the content of Indian culture and heritage".
He also dismissed the idea of equating the abstract terms Hindutva or Hinduism with the "narrow fundamentalist Hindu religious bigotry".
But Setalvad and the two co-applicants said the apex court's interpretation of Hindutva/Hinduism has today led to "demands of homogenisation and assimilation of minority communities and SC/ST in the Hindutva way of life."
According to them, the judgement has restricted space in India's academic pursuit and scientific temper because of its narrow interpretations of faith and mythology and also curtailed faith in secularism.