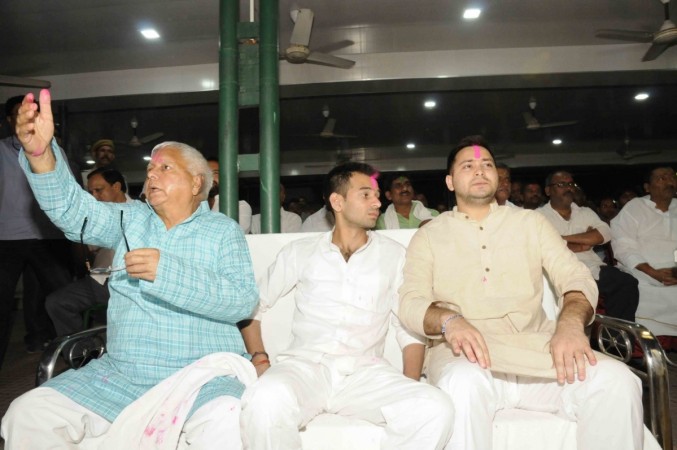 The Supreme Court on Friday issued a notice to Lalu Prasad's son Tej Pratap Yadav after he was photographed with sharpshooter Mohammad Kaif, who is accused of killing Siwan-based journalist Rajdeo Ranjan.
Kaif had also been photographed with local strongman Mohammed Shahabuddin, who is out on bail now, and so the Supreme Court has sent a notice to him as well. Shahabuddin also happens to be one of the accused in the case.
The Supreme Court on Friday issued notice to Tej Pratap over allegations that he was protecting people who killed the journalist, and to Shahabuddin over allegations that Ranjan had been killed on his instruction. It gave these two Bihar politicians two weeks' time to respond to the notices.
The apex court also said it would henceforth monitor the probe into the case that is being conducted by the Central Bureau of Investigation (CBI).
It may be noted that Kaif had surrendered in a Siwan court on Wednesday, September 21, and is since in jail. He is accused of having pulled the trigger in the murder of journalist Rajdeo Ranjan, while Shahabuddin is accused of masterminding it.
Shahabuddin, who received bail only nearlier this month after spending several years in jail in another case, had been spotted with Kaif at a rally, giving rise to widespread outrage, as Kaif was a wanted man.
Meanwhile, Tej Pratap told reporters on Friday after the Supreme Court's notice was issued: "So many people take pictures with me. We don't know everyone, do we? They don't have it written on their faces." He added: "BJP leaders who have a picture with him should also be sent out a notice."
Now, with Tej Pratap being spotted with Kaif, the latter's links to the Rashtriya Janata Dal (RJD) are expected to come under even more scrutiny, because Shahabuddin had earlier been elected to the Lok Sabha on an RJD ticket, and Tej Pratap's father Lalu Prasad is a founding member of the party.