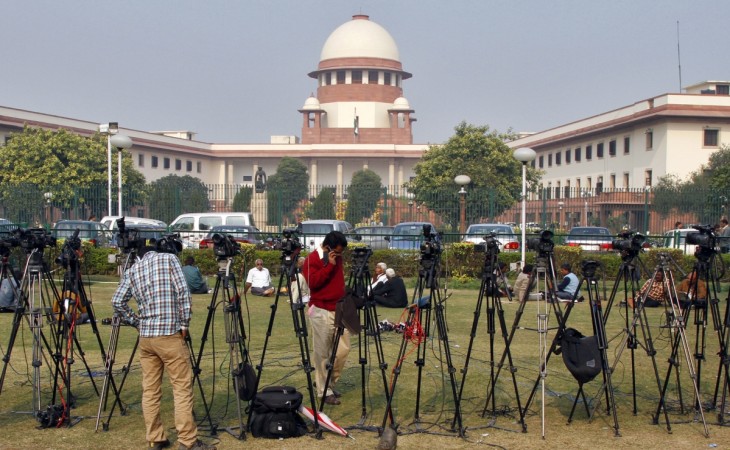 In a damning observation, the Supreme Court on Tuesday expressed anger at people promising to return from their travel abroad to face trial in India in ongoing cases, saying the court is "sick and tired" of such promises that are not kept.
Justices Jagdish S Khehar and Arun Mishra made the observation while hearing a plea filed by Essar Group industrialist Ravikant Ruia for travelling to London and Moscow. Ruia is facing trial in the 2G spectrum scam.
"We are sick and tired of such undertakings given by the counsels, and then your clients say, "We are not coming back. You can go to hell," the judges told Abhishek Manu Singhvi, who appeared for Ruia.
Denying Ruia permission to fly abroad, the judges further said, "Once bitten [twice shy], we are not going to grant any liberty to anyone anymore," according to a report on the portal barandbench.
The observations were prompted by UB Group promoter and industrialist Vijay Mallya, who is facing charges of cheating banks over non-repayment of dues running into more than Rs. 9,000 crore by his group companies.
"Once, we allowed a man to go. He was a person as good as you, perhaps richer, and now he refuses to come. Nobody comes, nobody pays. We are very put off by undertakings given to us. They don't come back. We don't want to take chances anymore," Justices Jagdish S Khehar and Arun Mishra said, according to the Pioneer.
Ruia's plea was opposed by Anand Grover, Special Public Prosecutor for the CBI in the 2G spectrum case. "Ravikant Ruia wants to be an exceptional person. He does not give details of his itinerary. Moreover, he is a non-resident Indian holding a British passport. How do we ensure he comes back?"
"The UK Government does not accept a double prisoner agreement. So offences levelled here are not treated as offences there. If he decides to stay abroad, there is no way to bring him back," he further said to buttress his argument.