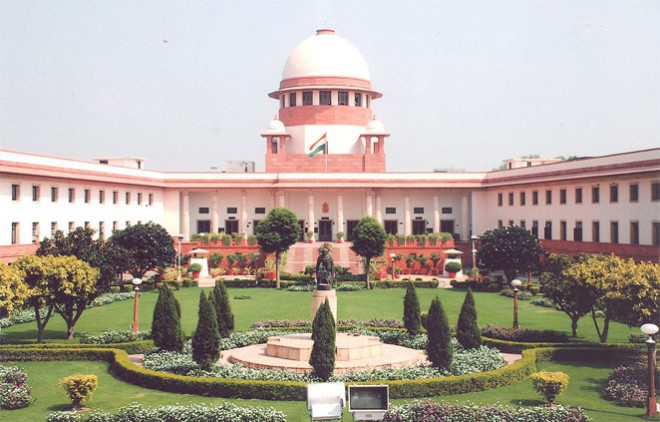 The Supreme Court put the Reserve Bank of India (RBI) in a tight spot on Monday, by asking why it is against making names of 57 debtors, who have defaulted on repaying around Rs. 85,000 crore, public.
The apex court's suggestion for transparency was in reference to a confidential report filed by the RBI. It contains the names and details of loan defaults worth over Rs. 500 crore. The court said the RBI should disclose the names and they should be available in the public domain and accessible through Right to Information (RTI) applications.
"Who are these people who have borrowed money and are not paying back? Why this fact that the person has borrowed money and not paying back be not known to public. People should know how much money a person has borrowed and how much money he needs to pay back. The amount payable should be known to public. Why should you withhold information?" Chief Justice Thakur said.
In response, the RBI counsel said that "names of defaulters cannot be made public under the statutory law," and added that some who have failed to pay back their loans have not done it on purpose. The counsel also said the regulator was working in the interest of the banking sector.
"You must work in the interest of the country, not just in the interest of banks," Chief Justice Thakur retorted.
Setting the next hearing for Friday, October 28, the bench asked the RBI to come prepared with a decision on whether it intends to disclose the names or not.
Persistent problem
The issue of disclosure of the outstanding loan amount has been highlighted through the efforts of senior advocate Prashant Bhushan, who represents the NGO Centre for Public Interest Litigation (CPIL). Bhushan had cited an apex court verdict from December 2015 to claim that the RBI had to provide information.
Referring to newspaper reports, Bhushan said that in 2015 alone, banks had written off loans to private parties to the tune of Rs 40,000 crore and added that banks had restructured bad debt worth Rs 3 lakh crore in the past few years.
In February, he claimed that the problem of advancing loans to undeserving borrowers was not restricted to Housing and Urban Development Corporation Limited (Hudco), but extended to several other financial institutions, including public sector banks.
The Supreme Court in turn had expressed concern over the issue of growing amount of bad loans, noting that "people are taking thousands of crores and running away by declaring their companies insolvent, but poor farmers who take small amounts of Rs. 20,000 or Rs. 15,000 suffer."