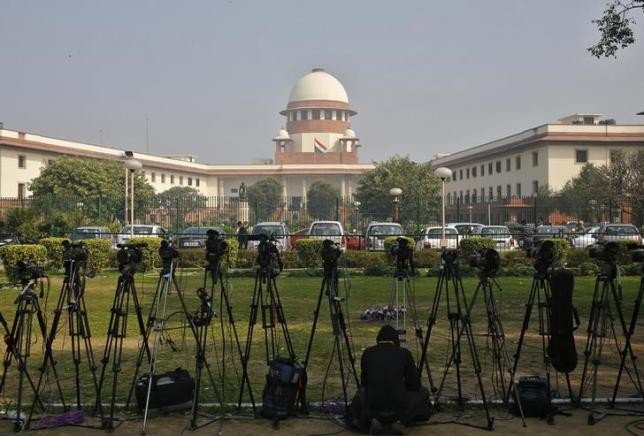 The Supreme Court on Tuesday directed the Reserve Bank of India (RBI) to provide a list of all defaulting companies that owe more than Rs 500 crore to banks or who have got their debt restructured under various corporate debt-restructuring schemes.
"The SC wants to know how public-sector banks and financial institutions are advancing such huge loans without proper guidelines or an adequate loan-recovery mechanism, thereby putting a huge burden on the public exchequer," reports the Times of India.
A bench headed by Chief Justice of India G S Thakur directed the central bank to file the details in an affidavit and present it in a sealed envelope.
Bad loans have taken centre stage in India in the wake of the RBI asking banks to clean up their balance sheets by March 2017. This has resulted in huge third-quarter losses being reported by many banks, especially state-owned ones.
"The combined third-quarter losses of eight PSU banks add up to more than Rs 10,000 crore. Much of the losses or drop in profits are on account of higher provisioning for non-performing assets (NPAs) that rose to Rs 1 lakh crore during the period, climbing 29 per cent over the September quarter," said Financial Chronicle.
Most of the bank stocks were trading in the red at about 2:45 p.m. on the NSE. The biggest loser was State Bank of India, followed by Bank of Baroda.
[1 lakh = 100,000 | 1 crore = 10 million | 100 crore = 1 billion]