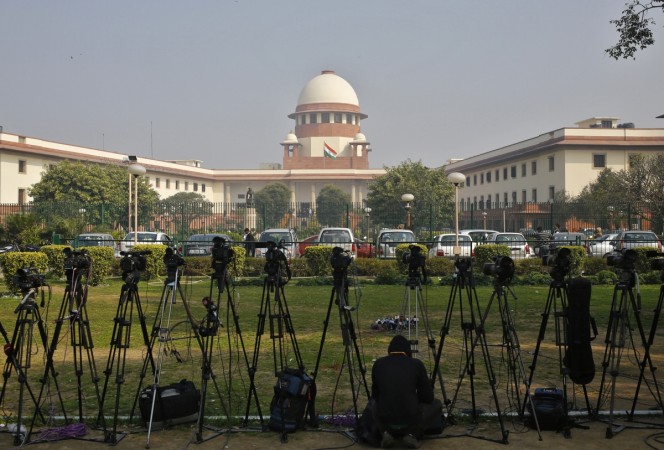 Parsvnath Developers has been directed by the Supreme Court to deposit Rs. 12 crore with the court's registry within four weeks after it delayed possession of flats in one of its projects called Exotica in Ghaziabad.
Almost 70 home buyers had filed a case against the real estate company after it missed the deadline to give possession of the flats. The National Consumer Disputes Redressal Commission (NCDRC) had asked the company to refund the money with 12 percent interest to the 70 home buyers in May, following which the company approached the apex court against the NCDRC order.
"If the refund is allowed to these buyers, floodgates will be opened with all buyers seeking refund," Parsavnath Developers told the Supreme Court.
Earlier, the developers had said that the completion would take another year.
In a similar incident in the NCR region, another builder Supertech was directed by the Supreme Court on Sept. 6 to pay 10 percent of invested money per annum as investment returns to 14 people who booked houses in Noida's twin towers project. The returns would start from January 2015. They were also told to clear any arrears within four weeks
"You sink or die, we are not concerned. You will have to pay back money to home buyers. We are least bothered about the financial status," the court told the builder.
Another company Unitech also faces several pending cases against it.
"Unitech has been mired in litigation in at least five forums—Company Law Board, NCDRC, Supreme Court, High Court and also state consumer forums. They have matters across the country," advocate Ashwarya Sinha, who represented a few buyers from another delayed Unitech project, Burgundy in Noida, told the Economic Times.
Home buyers have also approached the apex court for return of service tax paid by them for unfinished projects.
"Now we have asked all buyers to come forward and notify the tax department about the amount of tax that has been already paid. The builders will now need to secure refunds from the tax department and refund the same to the buyers," Indrish Gupta, a member of NCR Homebuyers Association, told the Times of India. The current tax rate in Noida is 3.8 percent.