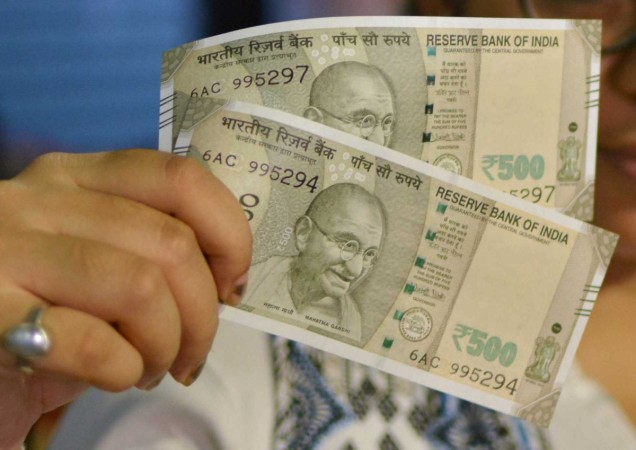 A special investigation team (SIT) appointed by the Supreme Court has said that the Centre has so far unearthed close to Rs 70,000 crore of black money from various sources — both within and outside India. It is a far cry from the Rs 15 lakh in each account that Prime Minister Narendra Modi had promised during his campaign for the Lok Sabha election three years ago when discussing his plans on bringing back black money, but it's a start.
Also read: Modi govt could place limit on cash holdings by Indians
How much black money was detected?
According to a PTI report, the SIT's head Justice Arijit Pasayat said in his latest report: "Rs 70,000 crore of black money, including more than Rs 16,000 crore [that was] detected after probe launched into global leaks about Indians stashing funds abroad, has been unearthed through different schemes of the government." The next of these reports is due in April.
He has also said the SIT has, in previous interim reports, recommended several measures to curb black money. He added: "While most of our recommendations have been accepted by the government, some are under active consideration to clamp down on black money."
One such recommendation has already been implemented, and thus people cannot conduct cash transactions if the deal value is over Rs 3 lakh. Justice Pasayat said of the rest of the suggestions: "One of our proposals, on cash holding of Rs 15 lakh or more to be presumed as undisclosed, is under serious consideration of the central government."
Is this enough?
Prime Minister Narendra Modi had, while campaigning for the 2014 Lok Sabha elections (he was the NDA's prime ministerial candidate then), said if all the Indian black money in the world was brought back, there would be enough to put Rs 15 lakh in the bank accounts of every Indian.
While Modi's steps to curb black money — including demonetisation — have been commendable, they have not yielded the desired results, and that can be seen from the amount mentioned above. Compare the promised Rs 15 lakh per person to the paltry Rs 559 per person we arrive at if we are to divide the above-mentioned Rs 70,000 crore by India's current population, which is around 125.2 crore.