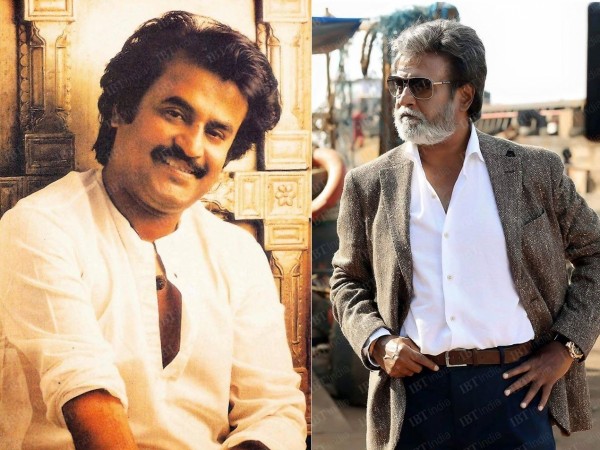 When we hear the name Rajinikanth, the first thing that comes to the mind of many is that there isn't anything impossible for the superstar. The 65-year-old down-to-earth actor, who enjoys a huge fan-following throughout the world, is known for his iconic dialogues and style that have made him one of the most famous Indians across the globe.
The "Kabali" star's larger-than-life presence in movies showing him lighting a cigarette with a gun to pitching the villains like a football have made him the most-celebrated actor in India. The fans honour Thalaivar's stardom in the form of Rajini jokes that show how extraordinary he is compared to all others things found on earth.
Read: Kabali IBTimes India Review
Also check: Top 10 trademark Rajinikanth scenes | Top 5 punch dialogues
Here are few Rajini jokes:
When Rajinikanth switches on his AC, then winter starts in India.
Rajinikanth once wrote his autobiography. Today that book is known as Guiness book of world records.
If Rajinikanth's PC hangs, it's time for next Windows release.
Rajinikanth was shot today. Tomorrow is the bullet's funeral.
When Rajinikanth logs on to facebook.com, Facebook updates its status message.
Once upon a time dinosaurs borrowed money from Rajinikanth and didn't pay him back. That was the last day when anyone saw dinosaurs in the world.
Rajinikanth can make onions cry.
People call 100 for Police help, Police calls Rajinikanth for help.
Rajinikanth died before 20 years, death doesn't have the courage to tell him yet.
Once Rajinikanth and Superman had a competition and the loser had to wear his underwear over his pants.
Rajinikanth tears can cure cancer, but the sad thing is Rajinikanth never cries.
When Google wants to search something, they search Rajinikanth.
When Rajnikanth was studying in school, someone stole his rough note and now we call it Wikipedia.
Words like awesomeness, brilliance and legendary were added to the dictionary in 1950 when Rajinikanth was born.
Rajinikanth does not install an anti-virus on his PC. All computer viruses are looking for an Anti-Rajinikanth software to save themselves from the hands of the superstar.
How does God exclaim when he is shocked? Oh my Rajinikanth!
When Graham Bell invented telephone, he had already two missed calls from Rajinikanth.
An email was sent from Pune to Mumbai. Rajinikanth stopped it in Lonawala.
Once a cobra bit Rajinikanth's leg. After five days of excruciating pain, the cobra died.
Once Rajinikanth went for a morning walk, and in the afternoon police tried to arrest him as he reached the U.S. without visa.