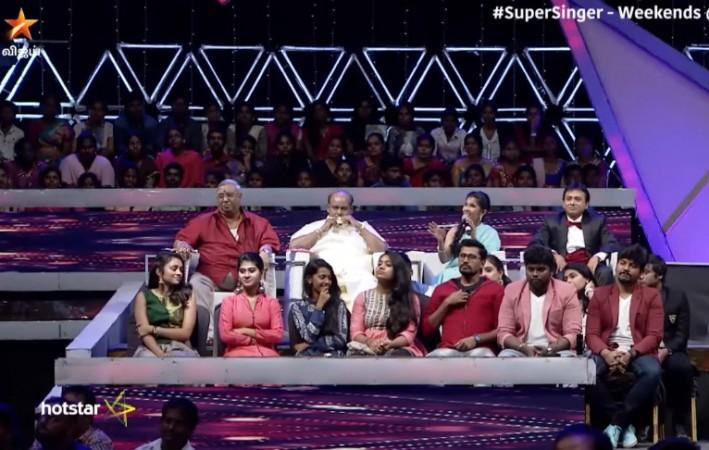 The battleground for the last part of Super Singer 6 is all set. The Vijay TV show has reached the final phase as the grand finale will be held on July 15.
Six contestants like Anirudh, Malavika, Rakshita, Sakthi, Senthil Ganesh and Sreekanth have entered the grand finale. The winners will be announced based on viewers' voting and the marks given by the judges in Ma Ka Pa Anand and Priyanka Deshpande-hosted Super Singer 6.
Online Voting Process
All these months, the audience were asked to vote for their favourite vote in the danger zone, but this time, they will not vote to save the singers but to decide the winner. Below is the voting procedure online.
Log in to www.google.com and for "Super Singer Voting"
The top search result will be for the vote. People will have 50 votes per day and per e-mail ID. They can cast all the 50 votes to one candidate or multiple contestants.
Note: The voting lines close at 8:10 PM on July 15.
Over 20 contestants had taken part in Super Singer 6. Sreekanth, Rakshitha, Senthil Ganesh and Sakthi were the first contestants to get the tickets for the finale. Malavika and Anirudh got wild-card entries to make the grand finale a battle among six contestants.