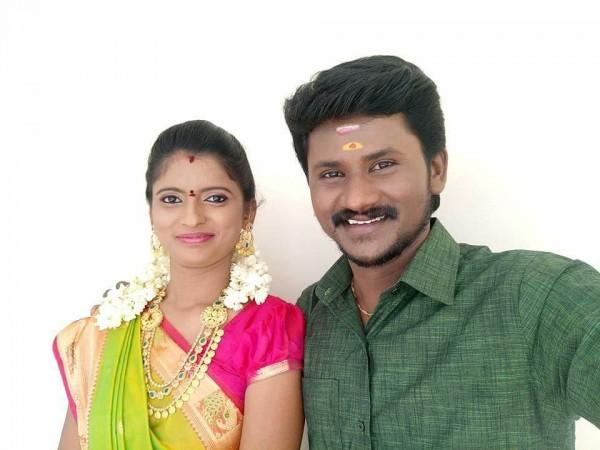 Social media was abuzz with the news that Super Singer 6 contestants and real-life couple Senthil Ganesh and Rajalakshmi have met with an accident. The news had sent shocking waves among their fans and the viewers of Vijay Television show. However, it has turned out to be a hoax.
Clarifying the news, Senthil Ganesh and Rajalakshmi have released a video stating that they are fine. Indicating that it is not true, the couple said, "We are hearing rumors of our alleged accident. Many of our fans are enquiring us about the incident. We thank your love and concern. With your and God's blessings, we are safe,"
In the same video, they revealed that many Facebooks accounts have come up in their names and indicated that the fans should not fall prey to the fake pages.
Before ending, they thanked media and requested YouTubers not to spread negative stories.
There was a video doing rounds from an accident spot stating that Senthil and Rajalakshmi had met with an accident and were in the intense care unit. The clip was spreading like wildfire on WhatsApp before they give a clarification.
Senthil Ganesh and Rajalakshmi from Pudukkottai have become popular among the viewers of Super Singer 6. With their renditions skills, they have won the hearts of a number of fans.
They are known for singing folk songs.